In Winterswijk (Gelderland) the now well-known inverted Dutch flags were removed on Wednesday. Farmers hang those flags in protest against the government's nitrogen policy. Previous removal attempts have been halted due to serious threats.
The Drenthe municipality of Meppel also started removing the flags from municipal and provincial properties on Wednesday. In Bodegraven-Reeuwijk (South Holland) they have removed their inverted flags themselves.
More and more municipalities are trying to remove the flags. In many places this does lead to resistance, threats and even escalating situations.
In Winterswijk, municipal employees tried to remove the inverted farmer's flags last week. They were very seriously threatened and the atmosphere on the street was very grim, according to the municipality. It was then decided to stop the removal.
Wednesday the removal operation went without any problems. "Fortunately, intervention was not necessary, because this time everything went smoothly and safely," says Mayor Joris Bengevoord.
More and more municipalities are removing the farmer's flags, but encountering resistance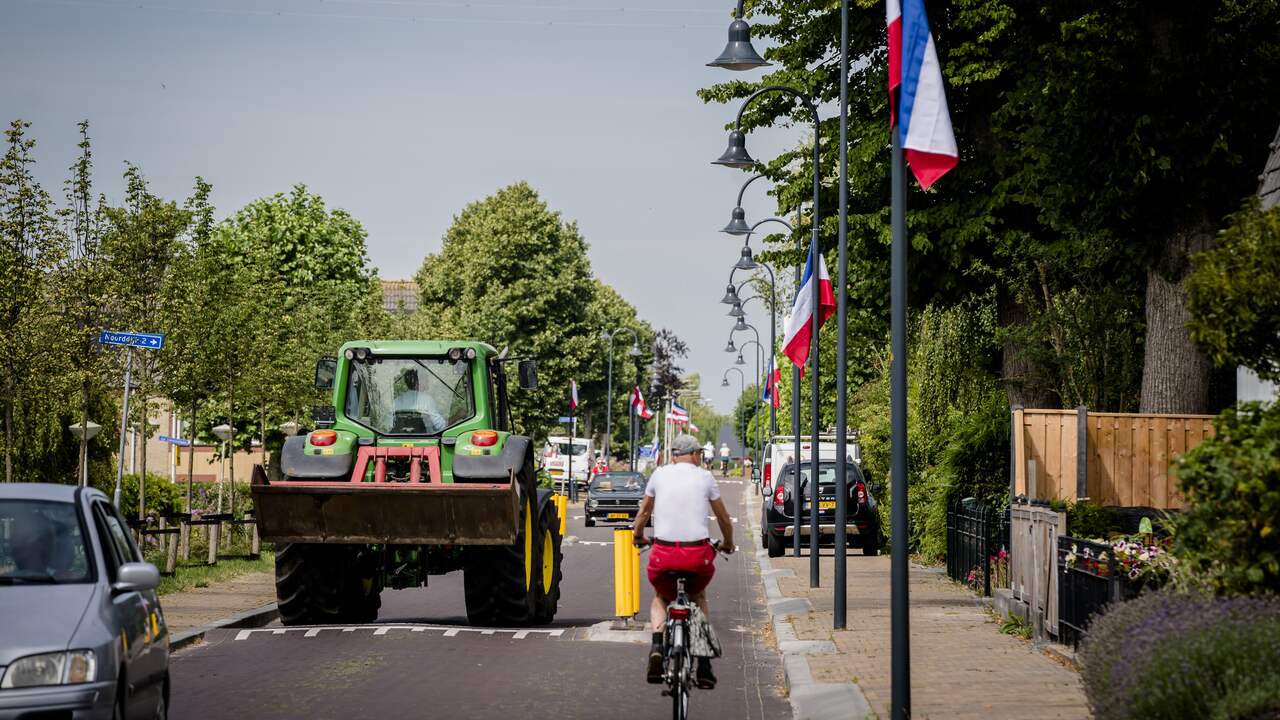 More and more municipalities are removing the farmer's flags, but encountering resistance
Photo: ANP
More and more citizens are annoyed by the inverted flags
The reason many municipalities are removing the flags again is that it is simply forbidden to hang things on municipal and provincial properties. Think of lampposts, town halls and traffic lights. Also, many citizens take offense at the flags or feel intimidated by the inverted flags, which used to be a sign of distress.
Meppel took it for a while, but also started removing inverted flags in built-up areas on Wednesday. "The protest can and may be conducted, but municipal property is not intended for this. We will of course hang flags on private land or buildings," says the municipality of Drenthe.
The municipality of Bodegraven-Reeuwijk in South Holland reports on Wednesday that farmers have removed their inverted flags themselves. The province of South Holland has given farmers until August 5 to remove their flags. Flevoland has set a deadline of 6 September.
Furthermore, the municipality of Sliedrecht says that in recent days "trash cans, roads, public furniture and trees have been daubed with inverted Dutch flags and texts against the nitrogen policy". The municipality calls this unacceptable and wants the perpetrators to pay for the costs of repairing the damage.
Amstelveen calls on farmers to remove inverted flags from the municipality, including at the Beneluxbaan. "The demonstrators have been able to give their signal. Now we appeal to reasonableness and draw attention to the sadness of people who see the upside-down Dutch flags." The Utrecht municipality of De Ronde Venen also wants the flags removed.
Provinces such as South Holland and Flevoland set deadlines for removing the inverted flags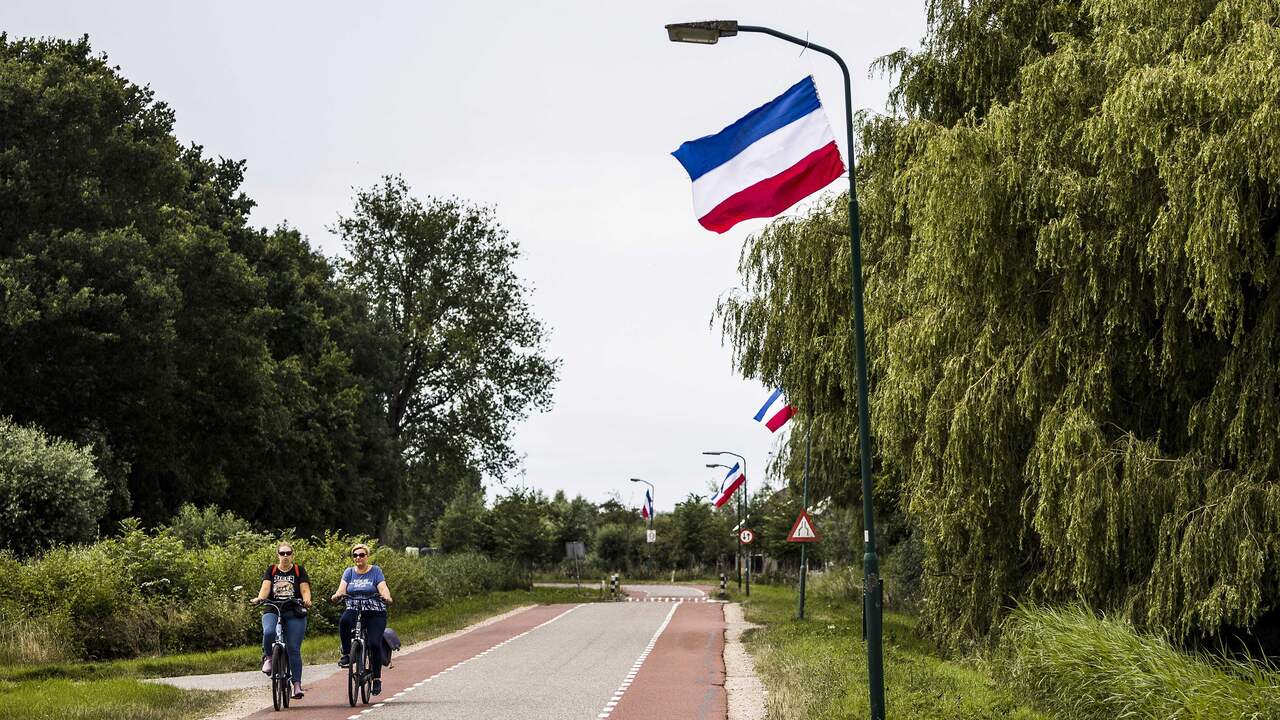 Provinces such as South Holland and Flevoland set deadlines for removing the inverted flags
Photo: ANP
---