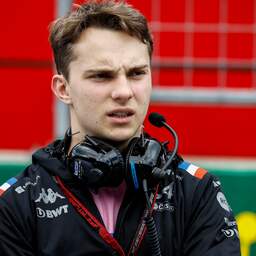 Oscar Piastri denied that he had signed a contract with the French team just two hours after an announcement from Alpine on Tuesday evening. According to the reigning Formula 2 champion, the team issued a press release without his approval.
"I understand that, without my approval, Alpine has issued a press release this afternoon stating that I will be riding for them next year," Piastri wrote on Twitter. "This is not correct and I have not signed a contract with Alpine for 2023. I will certainly not drive for Alpine next year."
Earlier in the evening, Alpine was quite certain in a press release that Piastri would take over the seat from Fernando Alonso who left for Aston Martin next year. Alpine confirms that 21-year-old reserve driver Oscar Piastri will form the driver duo with Esteban Ocon in 2023.
"In line with the agreements we have made with the young Australian, Oscar will be promoted to race driver and will take over Fernando Alonso's seat from next year."
Remarkably enough, there were no quotes from the young Piastri in the press release. Team boss Otmar Szafnauer could not confirm earlier in the day during a press moment with British media that Piastri will drive at Alpine. He did say that Piastri has "a contract with Alpine until at least the end of next year".
Piastri seems on his way to McLaren
Earlier on Tuesday there were also rumors that Piastri had signed a contract with McLaren. There he would have to replace the underperforming Daniel Ricciardo next year. Szafnauer alluded during the same press moment that the stories surrounding Piastri and McLaren were not out of the blue.
"Oscar and those around him are considering their options, whatever that means. But he is definitely our number one candidate, so we'll keep working on that," Szafnauer said early Tuesday afternoon.
Szafnauer also announced that he had no intention of letting Piastri, who has been part of Alpine's talent program for four years, leave without a fight. "We have made huge investments in him," said Szafnauer.
"That investment is worth much more than just money. It also has an emotional value, we would like to help him become successful in Formula 1. Not every Formula 1 team puts so much time, money and energy into their drivers. the talent program, but we chose to do that with him. We wouldn't have done all this if he had just started driving for one of our competitors afterwards."
Alpine also a competitor of McLaren in the sporting field
Alpine is also a competitor of McLaren this season in the sporting field. The French team (99 points) battles with the British team (95 points) for fourth place in the constructors' championship, good for millions of euros in extra income.
At Alpine, Piastri should have become the teammate of current driver Esteban Ocon. The 25-year-old Frenchman signed a contract until the end of 2024 last year.
After the Hungarian Grand Prix, the race that was won by Max Verstappen on Sunday, the Formula 1 drivers are enjoying the summer break. The season will be continued on August 28 with the Belgian Grand Prix at Spa-Francorchamps.
---