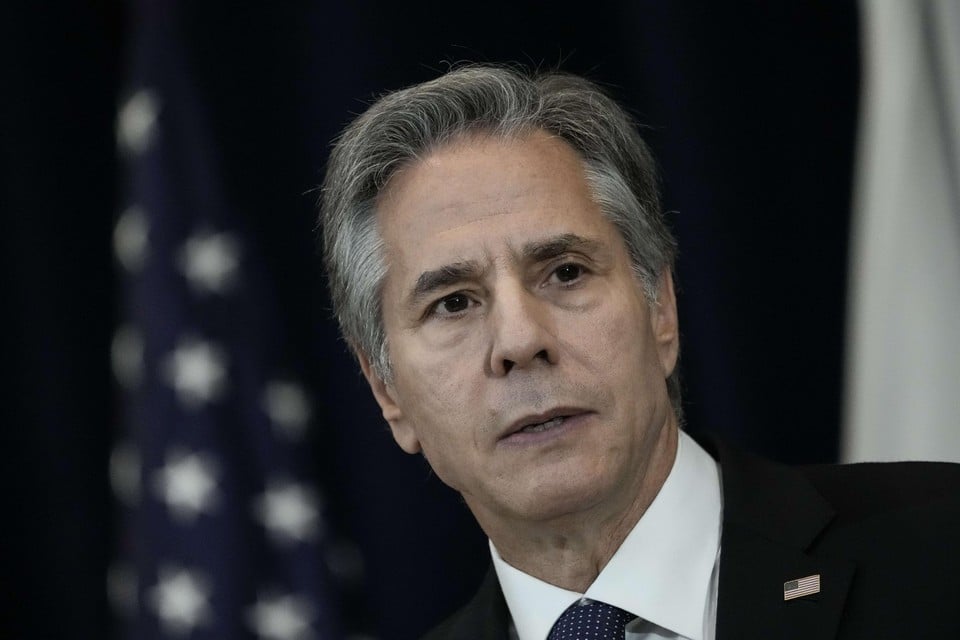 US Secretary of State Antony Blinken and his Russian counterpart Sergei Lavrov have met for the first time since the war in Ukraine began. Blinken said he spoke with Lavrov about the possible release of two US citizens held by Moscow.
gjsSource: BELGA
Yesterday at 20:18
The two Americans include basketball player Brittney Griner, who was arrested in February for having drugs, and ex-Marine Paul Whelan, who was convicted of espionage. According to American media, Washington offers convicted Russian arms dealer Viktor Boet in exchange.
According to Blinken, they had "a frank and executive conversation" about an offer to release Brittney Griner and Paul Whelan. "I have urged the Kremlin to accept the substantial proposal we have made regarding the release of Paul Whelan and Brittney Griner," Blinken said.
War
Blinken also spoke with Lavrov about the war in Ukraine. He told the Russian minister that plans to replace the Ukrainian government and annex the territory "will never be accepted," Blinken said.
"The world will not recognize annexations. We will impose additional large costs on Russia if it carries out its plans. We will also continue to support Ukraine in its capacity to defend itself," said Blinken.
---