Now fans the fourth season of Virgin River (2019– ), we can already look forward to the fifth season. New series creator Patrick Sean Smith is already lifting a corner of the veil: Season 5 will take place immediately after the last season.
NB: This article contains spoilers about the Virgin River Season 4 ending!
No time jump between season 4 and 5
So there is no time jump between now and the upcoming season. We continue right after Charmaine's reveal where she stated that Jack is not the father of her twins. But who is this? However, it is quite possible that there will be a time jump later in the season, possibly to speed up Mel's pregnancy a bit. Series maker Smith is unfortunately not releasing anything about this yet. Details about the plot are also kept quiet for a while.
Virgin River season 5 continues right after season 4. There is no time jump between four and five.

Series creator Patrick Sean Smith
Virgin River season 5 shooting in full swing
The shooting of season 5 is now in full swing. Unfortunately, something with a delay, since these should have started in March. Instead, the cast wasn't on set until July. In itself, Netflix is ​​still reasonably on schedule for a release around the summer of 2023, which is in line with the releases of previous seasons. Want to stay informed of the latest news? Create an account on our website, add Virgin River to your watch list and automatically stay informed of a release date.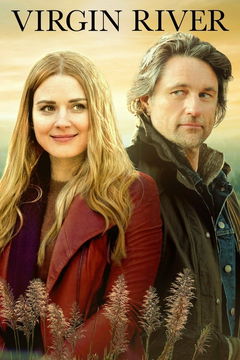 7.4 Watch on Netflix • An urban nurse moves to a remote area of ​​California and discovers that life in a village isn't as easy as she expected…
Image: Still 'Virgin River' via Netflix
---