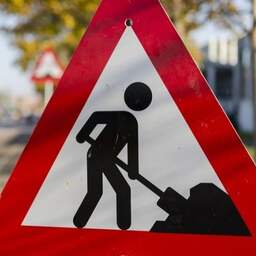 The Oosterdoks Draaibrug, which was put back into use at the beginning of June after almost 4.5 years, is immediately closed to road traffic. The bridge, near restaurant Hannekes Boom, appears to jam when turning.
"The bridge appears to be unreliable when opening and closing the bridge," according to the municipality. "This creates unsafe situations for both road traffic that crosses the bridge and shipping that has to pass under the bridge." The problems have often led to traffic coming to a standstill lately.
Due to the unpredictability, the bridge will remain open for the time being so that shipping can continue to sail. Road traffic is being diverted with signs. Immediate maintenance on the bridge is necessary. The municipality has launched an investigation to see what measures should be taken to solve the pinching when turning. It is still unclear when the problems will be resolved.
The bridge was reopened on June 4 after being closed for four years and four months due to the construction of an underground parking garage on Oosterdokseiland. Pim Evers, co-owner of Hannekes Boom, reacts with disbelief to the new closure. "Initially the bridge was to be closed for two years, that became more than four. Since the bridge has been opened again, we have a record number of visitors. We desperately need this bridge."
---