Earlier this month, HBO Max announced a new documentary about Princess Diana, The Princess (2022), directed by Ed Perkins. Perkins is no stranger to documentaries. He previously directed award-winning documentaries such as Garnet's Gold and Black Sheep, as well as the high-profile Netflix documentary Tell Me Who I Am (2019) is directed by him. Yesterday HBO Max released the first official trailer of his latest project about Princess Diana. The images can now be seen.
The Princess recently premiered at the Sundance Film Festival and was generally well received. For nearly two decades, the relationship of Princess Diana and Prince Charles was the hottest topic of the tabloids. HBO takes an intimate look at the lives of the royal couple. We are taken to the great moments in their lives, the beautiful moments such as the beginning of their relationship, which for outsiders was not inferior to a true fairy tale, the marriage and the birth of their children. In addition, it also zooms in on the bitter moments such as the divorce and the early and tragic end of Diana's life.
The Princess premieres August 13 on HBO Max. Perkins Oscar nominee Black Sheep will also be appearing on HBO Max soon.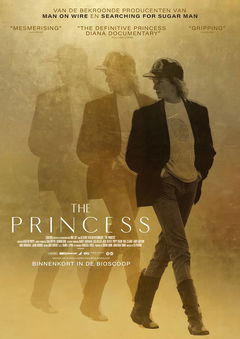 7.2
Image: Still 'The Princess via TMDb
---