Red Bull and Porsche will wait a little longer until the 2026 engine rules in Formula 1 are final, but then the announcement that the German sports car manufacturer will step in should not be long in coming. The starting field for that new era is increasingly taking shape.
The deal between Porsche and Red Bull is even on paper, according to a document from the Moroccan competition authority. It states that a deal has been forged for ten years and that Porsche will take a 50 percent interest in the racing stable for which Max Verstappen drives. The Dutchman himself is still stuck until 2028.
But what does the Moroccan competition authority have to do with this? That's how it is: there must be a green light for this deal within the European Union and at least twenty countries outside the EU. Morocco is one of those countries that was elected and thus made the documents publicly available. The German Motorsport-Total she popped up.
Porsche and Red Bull had already wanted to announce their deal earlier, but it is still a while until all the rules for 2026 can be presented ready-made. "The technical part is already ready," Christian Horner of Red Bull said earlier. "It's now a matter of finishing the i's."
Red Bull never made a secret of 'constructive talks'
White smoke is expected next month in this regard. Red Bull said in a statement on Thursday that it "looks forward to finalizing the FIA's technical, sporting and financial rules by 2026". The team has never made a secret of courtships with Porsche, and is not doing so now, even though they are still referred to as "constructive discussions". The competition authority's document makes it clear that it is well beyond that.
It is known from the rules for 2026 that the complex HGH-H will disappear. This complex part of the hybrid system converts heat from the exhaust gases into energy. A beautiful piece of technology, but also very complicated and expensive. The engines need to be simplified a bit, to make it easier for manufacturers to get in. However, the electric share in the total drive is increasing and the engines run on non-fossil fuels.
Audi seems to be taking a large share in Sauber.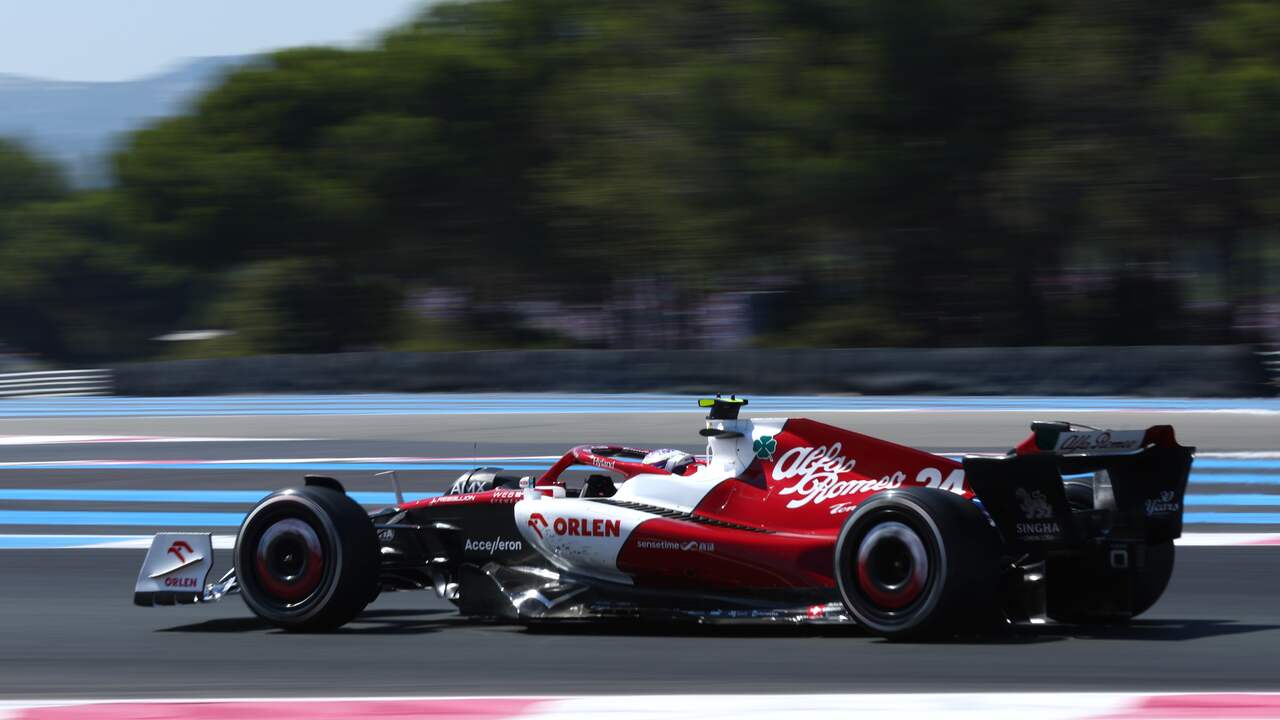 Audi seems to be taking a large share in Sauber.
Photo: Getty Images
Manufacturers are queuing up
Porsche therefore buys in from Red Bull and will then also contribute to the construction of the engine, a project that the team is already well under way. A lot of staff has already been recruited and a new hall has been built at the Milton Keynes factory. In 2022, the power source will even be registered as a Red Bull Powertrain, but that is still the Honda engine. The Japanese will continue to supply the power voucher until the end of 2025.
Honda itself is also looking for an entrance into the sport, after it had decided in 2020 to turn its back on Formula 1. The owners of the royal class have managed to become more attractive to manufacturers, sponsors and other partners. Formula 1 is booming, with a line of interested people at the gate.
Audi seems to largely take over Sauber
Audi is also in that row and is well on its way to securing a spot on the grid. This deal also has yet to be confirmed, but the manufacturer from Ingolstadt would become 75 percent owner of the Sauber team, which still drives under the Alfa Romeo name.
Three times is a charm for Sauber, which then had all German luxury brands associated with it. In the early years Mercedes was closely involved with the team from Hinwill. From 2006 to 2009 it was a works BMW team, and now Audi is probably stepping in big. The aforementioned German bid for McLaren has died a quiet death.
---