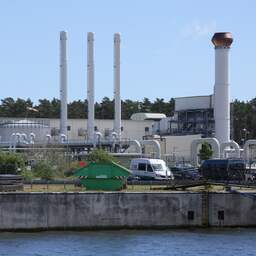 The Russian gas company Gazprom turned off the gas tap to the West a little further this morning at 07:00 (local time). A maximum of 33 million cubic meters of gas per day currently flows through the Nord Stream 1 pipeline, the company has announced via Telegram.
According to Gasunie, which is a co-shareholder, the total capacity of Nord Stream 1 is 167 million cubic meters per day or 55 billion cubic meters per year. That figure is based on a utilization rate of 90 percent, taking maintenance into account.
The 33 million cubic meters that will flow through it as of today is about 20 percent of normal capacity.
Regular maintenance of infrastructure, including gas pipelines, is normal. According to Gazprom, the gas flow to the West must now be reduced as a turbine at the compressor station in Portovaya has to be taken out of service.
This decision follows hassle with another turbine, which is in Canada for maintenance. Both turbines were supplied by the German Siemens. Nord Stream was briefly shut down for scheduled maintenance on the pipeline earlier this month. Even before that, less gas than usual was coming this way.
Since the end of last year, there have been divergent movements in the gas flows between Russia and Western Europe, with all the consequences this has for the gas price.
---