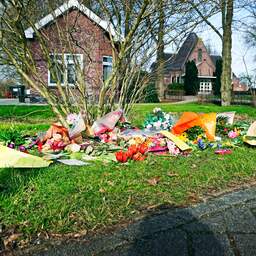 Conspiracy theorist Micha K., who is detained in Northern Ireland, has appealed against the judge's decision there that he can be extradited to the Netherlands. The Public Prosecution Service announced this on Wednesday. There is no date for this appeal yet.
The Northern Irish judge decided on July 15 that K. may be extradited. The judge overruled the conspiracy theorist's arguments about ill health that would make extradition harmful.
K. has been stuck in the country since last summer. He has since challenged his extradition.
In the Netherlands, K. is being prosecuted for threatening RIVM director Jaap van Dissel. He also has to serve a six-month prison sentence because of a previous conviction for slander and defamation. Together with fellow conspiracy theorists of the Red Pill Journal platform Wouter R. and Joost K., Micha K. also spread stories about alleged satanic pedo networks and ritual infanticide in Bodegraven.
Jail for threatening NOS editor-in-chief
K. was previously sentenced to ten months in prison for threatening NOS editor-in-chief Marcel Gelauff. He accused them of protecting a network of pedophiles, without any evidence.
He was also jailed for making bomb threats to the Ministry of Security and to the office of State Attorney Pels Rijcken. K. was also sentenced to sixty hours of community service for making death threats against De Telegraaf journalist Bart Mos.
Wouter R. and Joost K. have previously been sentenced to unconditional prison terms.
---