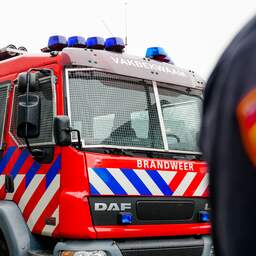 A boy got stuck with his foot in a garage door at the former warehouse building De Vijf Werelddelen on Handelsplein in South Rotterdam on Wednesday. It is unknown how the child became trapped.
The fire brigade had to be called in to free the young victim from his predicament. Part of the door was cut away for this. The boy was then treated by ambulance staff. A trauma team, which is deployed in the event of serious accidents, also came to the scene by helicopter.
The child has been taken to hospital. The fire brigade reports that the child is about four years old.
---