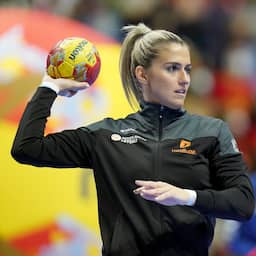 Orange international Estavana Polman leaves Esbjerg and makes the switch to Nyrkøbing Falster, where she signs a contract for one season. The club announced this on Tuesday.
The 29-year-old Polman already announced on social media on Saturday that she would leave Esbjerg, for which she played since 2013 and is the top scorer of all time. Last season she came into conflict with the management of the club, as a result of which she was sidetracked and was not even allowed to train with the team anymore.
"NFH is a club I have always wanted to play for. I love the atmosphere here," said the veteran about her new club. She will be teammate of fellow international Nikita van der Vliet in Nykøbing.
Head coach Jakob Larsen of Nyrkøbing Falster was enthusiastic about the arrival of the build-up player. "Estavana has great insight and shooting power and together with her creativity we can add new dimensions to our attacking game. At the same time, with her many years of experience, she will also be able to contribute to the further development of our young players."
Polman played 144 international matches for the Orange squad and played at the 2016 Olympics, but missed the 2021 Games due to an injury. She also played at three World Cups and two European Championships. At the 2019 World Cup, she won gold with the Orange.
---