The latest cinema figures are back in so it's time for the weekly cinema top 10. The most popular film this week is animation sequel Minions: The Rise of Gruz (2022) Steve Carell who is back as Gru. The film has already attracted more than 600,000 visitors in our country.
The brand new family film is closely followed by Chris Hemsworth in Thor: Love and Thunder (2022) and by Tom Cruise in Top Gun: Maverick (2022). Also Jandino Asporaat in Bon Bini Holland 3 (2022) is very popular, as is the musical biography Elvis (2022) and horror movie Speak No Evil (2022).
This is the full cinema top 10:
1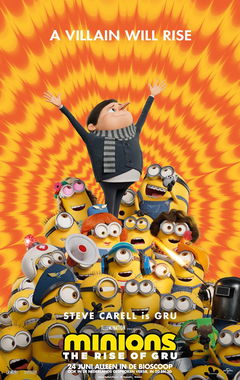 6.9
Minions: The Rise of Gru (2022)
animation / comedy • Kyle BaldaWith Steve Carell and Pierre Coffin Movie Times • Long before he becomes a super villain, Gru is a 12-year-old boy in a 1970s suburban area who plans to take over the world from his basement.
2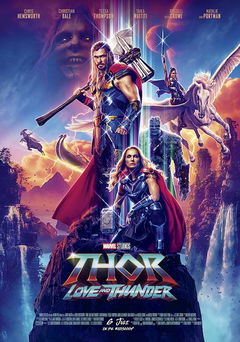 6.8
Thor: Love and Thunder (2022)
action / adventure • Taika WaititiWith Chris Hemsworth and Christian Bale Movie Times • In 'Thor: Love and Thunder', Thor (Chris Hemsworth) takes a journey like never before: a journey to inner peace.
3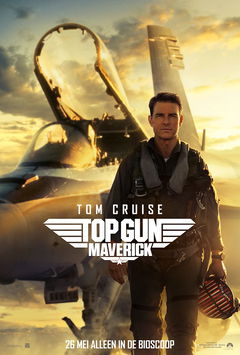 8.6
Top Gun: Maverick (2022)
action / drama • Joseph KosinskiWith Tom Cruise and Miles Teller Movie Hours • After more than thirty years of service as one of the Top Gun pilots, Pete "Maverick" Mitchell (Tom Cruise) still feels at home in the Navy.
4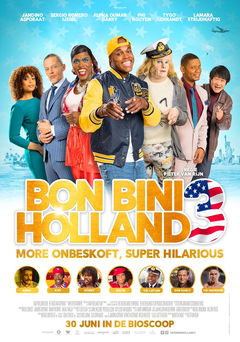 4.7
Bon Bini Holland 3 (2022)
comedy • Pieter van RijnWith Jandino Asporaat and Lamara Strijdhaftig Cinema times • When Robertico pretends to be the owner of FC Kip, the chicken restaurant is taken over by the American fast food giant Wicked Chicken.
5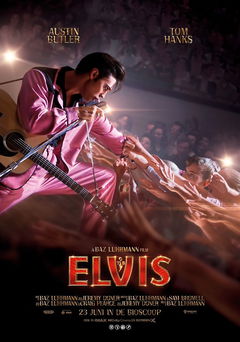 7.8
Elvis (2022)
biography / drama • Baz LuhrmannWith Austin Butler and Tom Hanks Movie Times • 'Elvis' explores the life and music of Elvis Presley (Austin Butler), through the perspective of his complicated relationship with his mysterious manager, Colonel Tom Parker (Tom Hanks).
6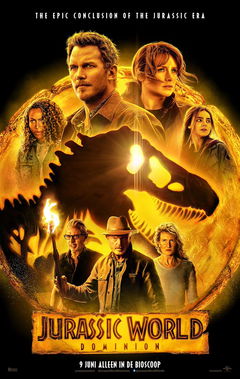 5.7
Jurassic World: Dominion (2022)
action / adventure • Colin TrevorrowWith Chris Pratt and Bryce Dallas Howard Cinema Times • 'Jurassic World: Dominion' is set four years after the destruction of Isla Nublar. Dinosaurs now live – and hunt – all over the world.
7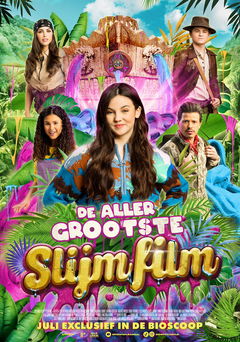 4.9
The Greatest Slime Movie (2022)
adventure • Martijn SmitsWith Yolanthe Cabau and Geza Weisz Movie Times • In 'The Greatest Slime Movie', something terrible happens: an important slime ingredient runs out, making slime making impossible for the entire world.
8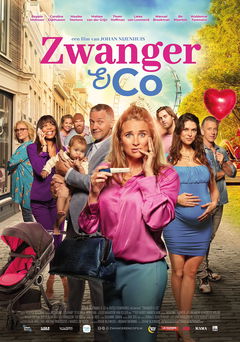 5.7
Pregnant & Co (2022)
romance / comedy • Johan NijenhuisWith Lieke van Lexmond and Waldemar Torenstra Cinema times • Four pregnancies, (almost) mothers, fathers and (great) grandfathers; all in one family. From twenty-somethings, who start it rashly, to a mother with empty nest syndrome who wants to do everything she can to enjoy a baby again.
9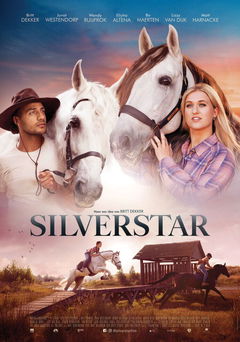 5.9
Silver Star (2021)
adventure / family • Diede in 't VeldWith Britt Dekker and Juvat Westendorp Movie Hours • Several years after her win with Whitestar, Megan runs an equestrian center. Whitestar's daughter, the young horse Silverstar, runs away in terror during a fire and is found by Esmee.
10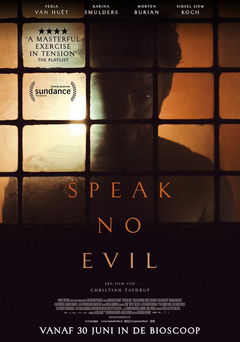 6.9
Speak No Evil (2022)
horror / drama • Christian TafdrupWith Morten Burian and Sidsel Siem Koch Cinema times • During a holiday in Tuscany, a Danish and Dutch family become friends. Months later, the Danes receive an invitation to visit the Dutch, whereupon they decide to head in that direction.
Would you like to see a more extensive overview? Then check out the cinema top 20! Or check out here which films will premiere this week.
---