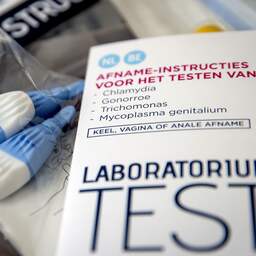 The Leiden University Medical Center (LUMC) today opened a new 'one-stop-shop' clinic for sexually transmitted diseases (STDs) at Spijkermakerstraat in The Hague. In the new clinic, practically next to the HMC Westeinde, patients receive STD care within one visit.
The 'one-stop-shop' clinic is an initiative of physician-microbiologist Bas Mourik of the LUMC. The new location offers 'sensible infection care' (ZIZ), a form of affordable, outcome-oriented STI care. The ZIZ is a project of the Medical Microbiology department of the LUMC. The care provided through this project is insured, whereby a new form of funding is being looked at together with the health insurers.
Visitors to the clinic receive an online questionnaire instead of a traditional consultation. They then take test(s) and receive a diagnosis and treatment advice in the same visit.
The care in the new STI clinic is cheaper than the STI care offered through the general practitioner, GGD or commercial providers. According to the LUMC, the costs are 60 percent lower and a treatment lasts about 90 percent shorter. Several nurses and a lab technician are present at the clinic.
---