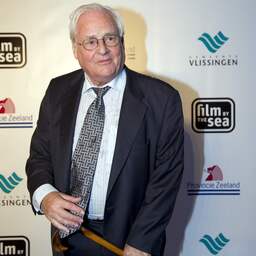 Writer and journalist Rinus Ferdinandusse passed away on Saturday at the age of 90 in his hometown of Amsterdam. His wife and daughters let the news agency ANP know.
Ferdinandusse started out as editor of the student magazine Propria Cures and was leader of the Haags Studentencabaret from 1954 to 1965.
He gained national fame mainly for his contribution from 1963 to 1966 to the infamous satirical television program Zo It Coincidentally Once Again.
In 1969 Ferdinandusse became editor-in-chief of the opinion weekly Vrij Nederland, where he worked until his retirement in 1996. He was also chairman of the jury of the Film by the Sea film festival in Vlissingen from 2002 to 2014.
He wrote a total of 24 books, mostly crime novels. His novel Nude over the fence was later made into a film under the same title.
---