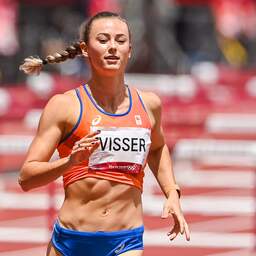 Nadine Visser has qualified for the semi-finals of the 100 meter hurdles at the World Athletics Championships in Eugene on Saturday. The Dutch finished second in her series in 12.76 and that was enough to continue.
Zoë Sedney, the other Dutch trump card in the series, didn't make it. The South Holland rider finished seventh in her heat with 13.38 and that was not enough.
The semi-finals and the final of the 100 meter hurdles are scheduled for the night from Sunday to Monday. The 27-year-old Visser reached the final battle at the previous two World Cups and at the Games in Tokyo. Her best result is fifth place in the Olympic final.
This message will be expanded.
---