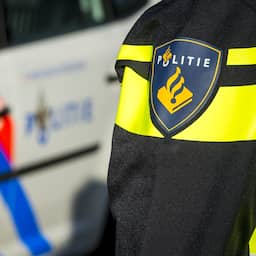 The police in The Hague on Friday morning with more than eight police cars in pursuit of a motorist who ignored a stop sign. The driver was arrested when the car was hit. He turned out to have fled without a driver's license and under the influence of cannabis, cocaine and alcohol. The two passengers have also been arrested.
The car with three people in it received a stop sign from officers on Walnootstraat in the early morning. The men refused to stop and took off with the car in the vicinity of the Zuiderpark, in the direction of Lozerlaan. "It was just a standard check, they didn't want to stop there," a police spokesman said Friday morning.
The driver tried his best to escape, police said. He drove on bicycle paths and grass, among other things, to shake off the officers. In the end, the vehicle was jammed by the many police cars on the Randveen, more than 4 kilometers away.
Electric Shock Weapon
The driver refused to get out of the car. The officers threatened to use the electroshock weapon to get the man out of the car, after which he decided to cooperate. The man went to the ground and was arrested. The other two occupants have also been arrested.
After checking by the driver, it turned out that there was quite a bit going on. The man was not only driving without a valid driver's license, he was also under the influence of cannabis, cocaine and alcohol. In addition, the car he was driving may have been stolen, police said.
---