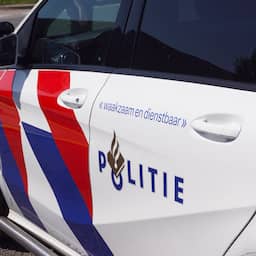 Four people were ticketed by the police on Saturday after they placed an inverted Dutch flag at the Torentje on the Binnenhof in The Hague.
Two swimmers attached the flag to two poles via the Hofvijver and placed it against the building in which Prime Minister Mark Rutte's office is located.
The flag was removed after about an hour, a police spokesman said.
The amount of the fine is unknown. According to the police, the people themselves eventually removed the flag. The inverted flags have recently become a symbol of action against government policies, including by farmers' activists.
---