Max Verstappen's biggest competitor Charles Leclerc fears the Circuit Paul Ricard on which the French Grand Prix will be held next weekend. The track in the south of France is known for being tough on the tires, and Ferrari in particular had a hard time with that last year.
During the 2021 race, the pace of both Leclerc and his teammate Carlos Sainz dropped to such an extent that they finished 16th and 11th respectively.
"So we have yet to see it," Leclerc looked ahead to the race on Thursday. "We've had a really hard time here in the past. Tire management is important here and we had a pretty hard time with that. It was very difficult the last two times."
Leclerc's memories are somewhat clouded as the penultimate time he raced at Paul Ricard, he finished third in the Ferrari. Given the very strong Mercedes in 2019, that was not a bad result, especially because he came out strongly in the final phase.
Leclerc hopes to be able to do that again on Sunday, because his Ferrari clearly differs from the Red Bull in the last races in terms of handling the tires.
"When it comes to warming up the tires quickly, they are clearly better than us," explained the number two in the World Cup standings. "But when I look at Austria, I don't mind that much. We took it easy in the opening laps and that paid off later."
'Looking at the big picture'
Leclerc agreed that that might be a weakness for Ferrari at the moment. "Red Bull is very strong at the beginning of a stint. But you also have to look at the big picture. Tire management has been going well for us in the last few races. We have to keep working on that, because there is no guarantee that it will it will be like that again this weekend. But overall I'm happy with how we're handling that."
According to Leclerc, perfection is demanded from Ferrari if he wants to close the gap of 38 points on Verstappen in the remaining eleven races. The Ferrari leader maintains that winning the championship remains the big goal, despite the gaping hole in the World Cup standings.
"It is of course a significant difference, 38 points," Leclerc agreed. "But that doesn't make it impossible to close. I still believe in it as strongly as five races ago."
Charles Leclerc at Circuit Paul Ricard.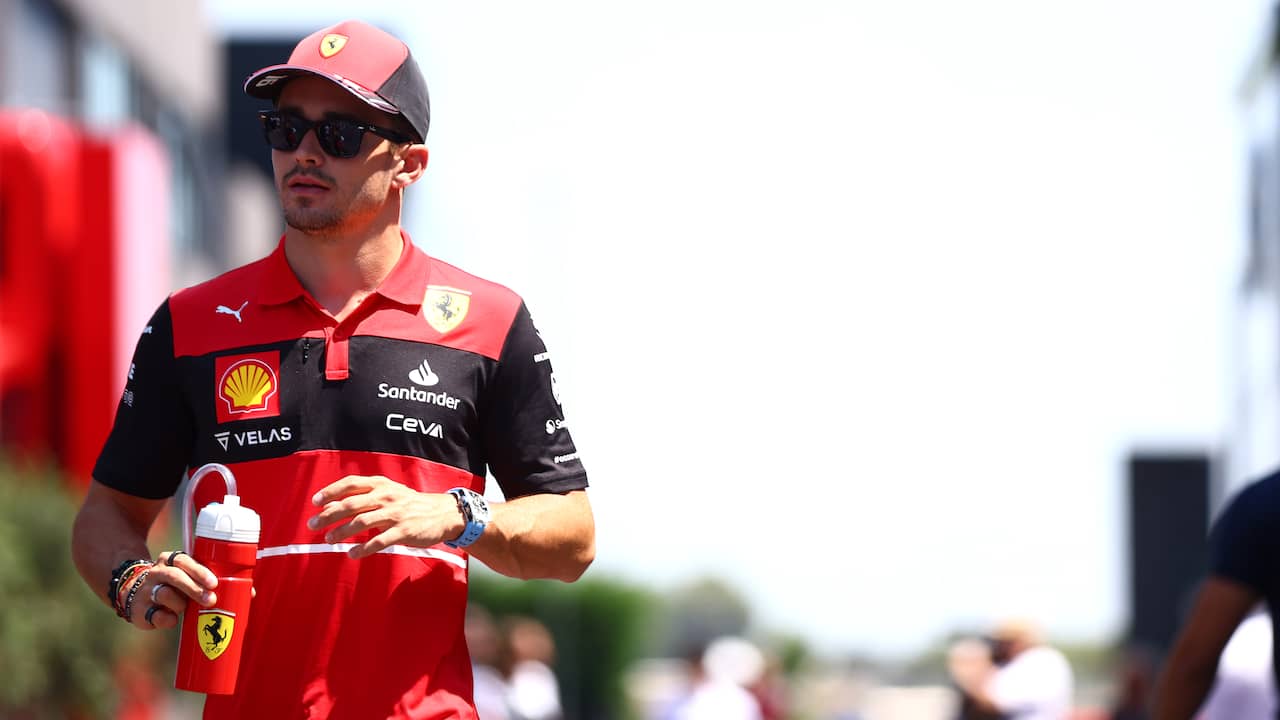 Charles Leclerc at Circuit Paul Ricard.
Photo: Getty Images
Ferrari is under magnifying glass
In the five races that Leclerc refers to, a lot went wrong, especially with his team. The strategy left something to be desired and reliability is fragile. "We did indeed make some mistakes, especially in Monaco and Silverstone," said the 24-year-old driver.
"But we are now also more under a magnifying glass because we are competing for the victories," he defended Ferrari.
"Of course things could be better, but I don't think there is a real weakness in the team. I still have full confidence. Winning in Austria was important in any case, to catch up on Max some points. Now we have to we close the gap."
Timetable GP France
First free practice: Friday 2 pm Second free practice: Friday 5 pm Third free practice: Saturday 1 pm Qualification: Saturday 4 pm Race: Sunday 3 pm
Log in for more free background articles
---