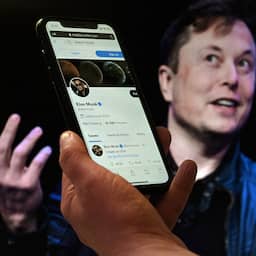 Jul 22, 2022 at 2:51 PM
Twitter notices the consequences of the battle with billionaire Elon Musk. Second-quarter revenue fell to $1.18 billion (about $1.15 billion), with the company reporting its quarterly results on Friday (pdf).By: our tech editors
Last year in the same period a turnover of 1.19 billion dollars was achieved. According to experts, the figures are disappointing: they had expected a turnover of 1.31 billion dollars in the second quarter of this year.
Twitter also found its advertising revenues disappointing, despite rising 2 percent to $1.08 billion. The company had actually counted on a higher amount.
The number of daily active users increased further to 237.8 million. That is 16.6 percent more than a year ago.
Musk announced earlier this month that he was ending his attempted takeover of Twitter. The billionaire and the social medium had previously agreed a $44 billion takeover amount.
The top entrepreneur previously postponed the takeover. According to him, the social media company could not prove that less than 5 percent of daily users on the platform are spam accounts. The platform allegedly failed to respond to requests to share information about the number of fake and spam accounts.
Image: AFP
---