After the release of the last Daniel Craig Bond movie No Time to Die (2021) everyone wonders who will replace Craig. Ana de Armas made her Bond debut in No Time to Die and was asked who she thinks will replace Craig. De Armas didn't know anyone yet, but she echoed Craig's statement that Bond must remain male.
There is no need for a female Bond. What I would like is for the female roles in the Bond films to be brought to life in a different way. That they get a more substantial role and recognition. That's what I find more interesting than turning things around.

Ana de Armas
Craig previously said he thinks there should be "better roles for women and actors of color". He wondered why Bond should be a woman, when there might as well be a part that is just as good, but written for a woman.
No Time to Die is now on Amazon Prime Video. For a complete overview of all the movies and series that are on the streaming service, you can visit our page The full offer of Amazon Prime Video.
Watch the trailer for No Time to Die here: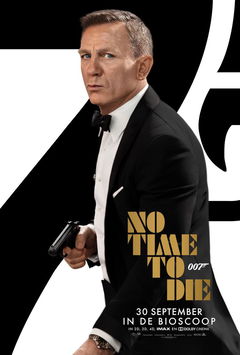 7.3 Watch Prime Video • In 'No Time to Die', James Bond has left his turbulent life as a secret agent behind and is living a quiet life in Jamaica.
Image: Still 'No Time to Die' via TMDb
---