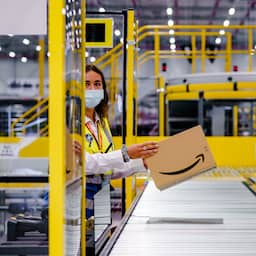 Admins of more than 10,000 Facebook groups have been sued by Amazon. In the groups, items or money were offered in exchange for a review on Amazon, writes BBC News.
These are group administrators that Amazon has reported to Facebook parent company Meta in the past two years. The groups are said to be active in at least the United States, the United Kingdom, France, Germany, Spain, Japan and Italy.
About half of the indicated groups have since been closed, but all administrators are being charged. "By targeting these types of people, we are trying to protect customers," Amazon said.
Amazon has been dealing with reviews for years that artificially boost product scores. The Washington Post already investigated in 2018 how Facebook was used to place fake reviews on the large web store.
Meta says it is working with Amazon to tackle groups that ask for fake reviews. "These groups are violating our policies and are being removed," the company says.
---