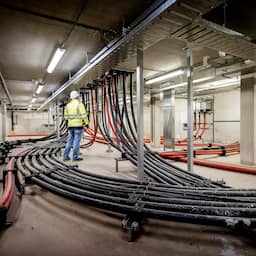 Grid operator Liander warns that due to the expected heat there is an increased risk of power failures in Friesland in the coming days. There are still parts in the electricity grid in the province that can overheat and therefore fail.
The increased risk applies when a certain type of connector is used between two cables. Certainly when these so-called nekaldie sleeves have been damaged in the past during excavation work, the network operator reports.
In order to prevent malfunctions, Liander has installed what it claims to be a smart device in the electricity network in many places. With this Smart Cable Guard, faults can be signaled at an early stage.
Mechanics can also carry out repairs before a power failure occurs. According to the grid operator, this has prevented several power outages since 2018.
Improvement: based on incorrect information, NU.nl reported in an earlier version of this message that the greater chance of malfunctions would be present throughout the Netherlands. That is not correct: it only concerns the province of Friesland. The message has been edited.
---