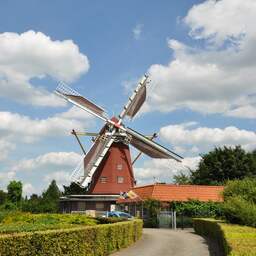 The day starts fresh on Friday. Cloud fields and sun alternate and in the afternoon there is a chance of a single shower.
The temperature rises to 20 to 23 degrees. There will be a light to moderate northwest wind.
During the day there will be a few showers over the north of the country. Elsewhere it will remain dry. Around sunset it is still about 15 to 18 degrees. Later in the night the maximums are between 10 and 13 degrees.
View the full weather forecast at your location here. You will always find the weather forecast at the top of the front page.
---