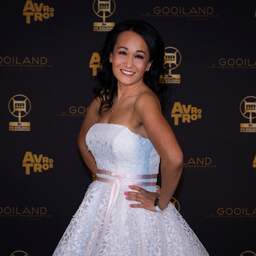 Jul 14, 2022 at 11:51
Mischa Blok and Toine van Peperstraten are going to make radio together again. The former radio duo can be heard for five weeks from Monday in the morning show of Radio Veronica, Van Peperstraten reports on Thursday.
By: our entertainment editors
"Block and Toine will be reunited from Monday. Then we will present the morning show (6:00-9:00) on Radio Veronica for five weeks. Looking forward to it!" writes Van Peperstraten on social media.
Blok&Toine, the program that became the successor to Stax&Toine in March last year, ended at the end of December. Dionne Stax then had to give up her radio program due to a full agenda, after which Blok took over.
Blok already hinted on Thursday that the program would return. "We inflated balloons all afternoon and then popped a bottle, because very nice news soon!", she wrote with a photo of her and Van Peperstraten.
Image: BrunoPress
---