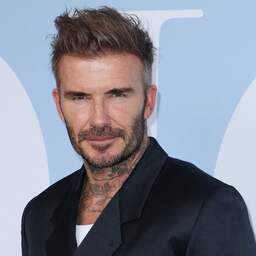 Jul 13, 2022 at 4:37 PM
Netflix has started shooting a documentary series about former football player David Beckham. The streaming service reported on Wednesday that the documentary is about how the 47-year-old Briton became one of the most famous athletes in the world.
By: our entertainment editors
In addition to Beckham himself, the documentary also includes his family, friends and other important people around him. There are also never-before-seen private images and a look back at his childhood in East London.
The docuseries is directed by actor and director Fisher Stevens. It has not been announced when the documentary will be released on Netflix.
Beckham started his professional football career with Manchester United. He later played for Real Madrid, AC Milan and Paris Saint-Germain, among others. He retired in 2013.
After his football career, he has remained in the limelight; he can still regularly be seen in campaigns of major fashion brands and he can still often be found in the media with his wife Victoria Beckham and their four children.
Image: BrunoPress
---