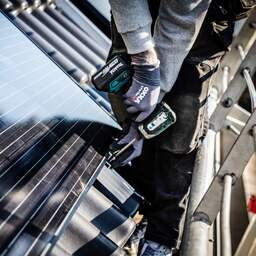 For the time being, SMEs cannot make use of a subsidy scheme to make them more sustainable. Climate minister Rob Jetten has the scheme with immediate effect discontinuedbecause energy consultants abuse it.
The subsidy was introduced in October last year and meant that smaller companies could receive compensation if they engaged an advisor who helped to become more sustainable. For example, an advisor could clarify whether companies should switch to electric cars or perhaps install solar panels or a heat pump.
In recent months, however, it appeared that some of the advisers tried to abuse the scheme. For example, they told the companies that their advice was free or that they were obliged to obtain energy advice. Some advisors also pretended to be employees of the Netherlands Enterprise Agency, which implements the subsidy scheme on behalf of the government.
Jetten therefore decided to stop the arrangement, which actually lasted until the end of September, with effect from Thursday. The plan is to reintroduce the scheme, but probably with stricter requirements for advisors, so that abuse becomes difficult. If everything goes according to plan, the subsidy desk will reopen sometime in the autumn. SMEs can still apply for a subsidy for advice obtained before 14 July.
With the so-called Sustainability Subsidy for SMEs (SVM), smaller companies can receive a subsidy for 80 percent of the costs they incur when seeking energy advice. It is intended to encourage entrepreneurs to go green. An SME can receive a maximum of 2,500 euros in subsidy.
When opened on 1 October last year, the subsidy pot amounted to more than 28 million euros. Of this, 20 million euros remains. A number of applications are still pending.
---