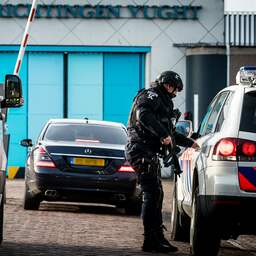 The Vught Penitentiary denies the story that employees of the Extra Secure Institution have been bribed by Ridouan T. "To date, there are no concrete indications that indicate culpable behavior by employees," said a prison spokesperson.
The spokesperson finds it "hurtful to employees to be discredited in this way." "It doesn't do justice to the work they do day in and day out."
According to NRC, Ridouan T. would have had contact with the outside world several times from the EBI. In November 2020, for example, he would have communicated back and forth several times with Italian mafia boss Raffaelle Imperiale. T. would have received help from one or more prison guards† According to the newspaper, the American security service FBI already pointed this out to the secure facility last November.
The spokesperson for the PI Vught says that it is very relevant for the EBI – the maximum-security prison-within-prison – that information is shared on time. "When signals are reported to us by services, we always take them very seriously and act accordingly. She also disputes that the director of the PI 'has far-reaching powers'. "The director also has to comply with the law. and regulations. Security in and around the prison is a matter for various parties."
An example is the measure that came into effect on 1 July to close the airspace above the prison.
---