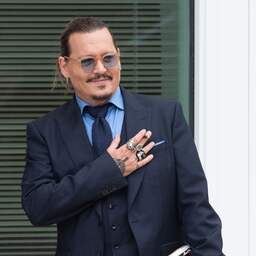 Johnny Depp and an employee on the set of City of Lies have reached a settlement in an assault case, reports The Hollywood Reporter† Greg Brooks accused the actor of misbehaving during the shooting of the 2018 drama film.
Brooks, who worked as a location manager, sued Depp in 2018. The actor allegedly punched him in the ribs, yelled at him and offered him $100,000 to strike back. Brooks also accused the actor of drinking and drug use on the film set.
The indictment says the site manager "has suffered pain, humiliation and was injured in body and soul".
Emma Danoff, responsible for the script of City of Lies, stood up for Depp. She claims that the actor was only defending a woman who Brooks lashed out at. When the location manager refused to promise not to sue the production house, he would have been fired.
The terms of the settlement have not been made public. It is known that Depp must adhere to the conditions for 45 days in order for the agreement to go through. If the actor does not, the case will be reopened. Attorneys for Depp and Brooks have yet to comment on the decision. The criminal trial was set to take place later this month.
59-year-old Depp was also long involved in a lawsuit with his ex-wife Amber Heard. The case attracted a lot of attention. Heard has since filed an appeal.
---