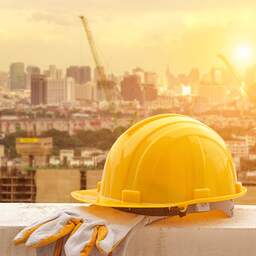 The two residential towers that come to the De Aarhof shopping center will change places. In this way, the environment has less nuisance from shadow.
The Alphen municipal council reports this in a letter to the council about the progress of the project. De Aarhof will soon be extensively renovated by developer SB Real Esate. The plans also include a parking garage and two residential towers of approximately 60 and 45 meters, which together should contain approximately three hundred homes. 45 percent of this will be payable: for purchase up to the NHG limit, and for rent 1,000 euros per month.
But about that height of that tallest, north tower were worries, this is how SB noticed when it temporarily became an information center for visitors had opened in De Aarhof. Now it has been decided to exchange the towers. This means that there would be no shade for local residents and on the terraces on the Aarkade. The shadow mainly falls on the shopping center itself.
According to the current schedule, the contractor will start construction in the fourth quarter of 2023. It is expected to take 2.5 to three years. In September or October there will be another presentation at the town hall about the plans, which form the final piece of a major refurbishment for the entire Alphense Lage Zijde.
---