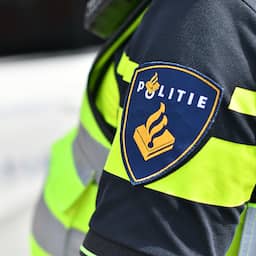 With the help of the public, the police arrested a gas station robber in a home in Arnhem. The man from Veenendaal (20) is said to have robbed a Shell on Salvatorplein just after 8.00.
A police spokesman said the assailant threatened staff, but no weapon was seen. He fled with an unknown loot on a gray scooter. According to an initial Burgernet message, in which the police asked for help, the man was wearing a blue jacket, gray pants, a cap and 'something white for the mouth'.
In a second message, an officer reported that the police in the Wikkestraat area are looking for a man because of the robbery. This man would wear a white shirt and dark or black pants. He would be on foot.
The spokesperson confirmed that it was the same man. He had left his escape scooter in Akkerwindestraat. "A witness had seen him change there."
Thanks in part to tips from the public, officers managed to arrest the suspect in a house in Wikkestraat. During his arrest, the man was wearing only boxer shorts and one sandal.
Police are investigating the loot. Agents searched the Wikkestraat and the surrounding area with a sniffer dog, including at a water feature.
No one was injured.
---