The Austrian Grand Prix is ​​scheduled for this weekend in Spielberg. Ho-Pin Tung, driver and analyst at NU.nl and Viaplay, looks ahead to the eleventh race of the season.
Before we talk about Spielberg, let's go back to Silverstone for a moment. In our review you mentioned Charles Leclerc, who was told over the radio that he had lost five points of downforce. For comparison, you indicated that Max Verstappen had lost dozens of points of downforce. Can you explain how the teams work with that points system?
"A Formula 1 car has an X number of points of downforce, the so-called negative lift coefficient. Only the teams know exactly how many points it is, but that number is said to be between 450 and 500 points. That is of course quite mysterious. The reason F1 teams use points to express the amount of downforce rather than Newtons or kilograms has to do with the fact that you eliminate external factors such as temperature or altitude."
"For example, if you were to use the same car in Silverstone or Spielberg, you would have less Newton downforce in Spielberg because this track is higher and the air is thinner there. The points are always set as X points at a certain speed, usually at 250 kilometers per hour. Of course, the weight of the cars has also increased a lot this year, so you have to look at everything in context. The cars used to have less downforce, but they were lighter."
"Christian Horner indicated afterwards at Silverstone that Verstappen had lost 20 percent of his downforce. Exactly how many points that is depends on the amount of downforce the Red Bull has, but there are certainly dozens and that is huge. "
"To make things even more complicated, you also have to deal with drag, air resistance. On fast circuits we see that the teams mount smaller wings. This decreases both the downforce and the air resistance, so you go faster on the straights. Although If the downforce is less, it does not necessarily have to be the case that the drag also decreases.The engineer of Charles Leclerc indicated over the on-board radio that he lost five points of downforce due to his broken front wing, certainly relatively little compared to Verstappen. It only becomes noticeable for the drivers from about ten points of downforce loss."
Verstappen shows a piece of carbon that was under his car during the Grand Prix of Great Britain.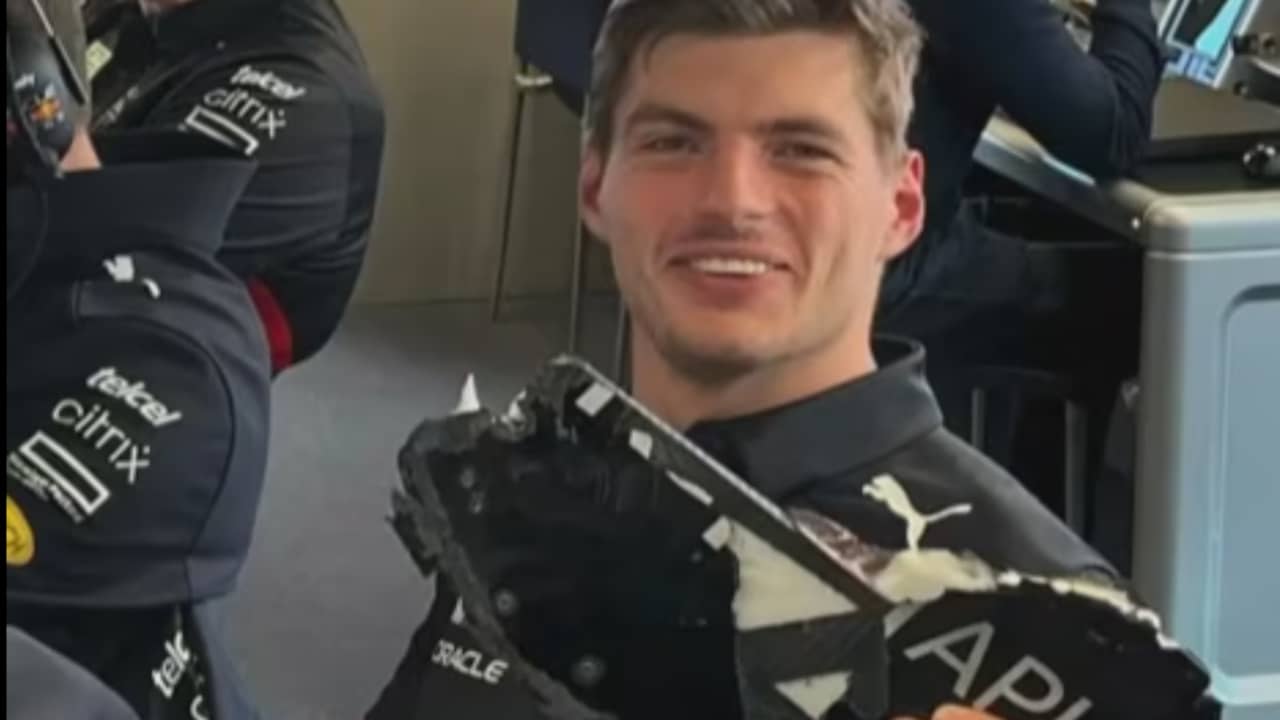 Verstappen shows a piece of carbon that was under his car during the Grand Prix of Great Britain.
Photos also showed that Verstappen had driven a gigantic piece of carbon under his car.
"That piece blocked one of the airflows under the floor. Since the downforce on this year's new cars is generated almost entirely by the floor, it really makes a huge difference. We couldn't see it from the outside."
"In previous years, something like this would have been more or less the reverse. The damaged front wing like Leclerc's would have had a huge effect and such a blocked floor was less likely due to the construction, but with the concept of the current cars it is possible. And then it's almost impossible to drive with something like that."
Then on to Austria. Red Bull has always benefited from the fact that this circuit is at height. Will they benefit from this again this year or have the relationships changed?
"The cars not only look significantly different this year. There have also been enormous changes under the skin. Just think of the E10 fuel, which is used this year and has a different calorific value."
"Red Bull has always had a certain advantage on this circuit because of its location, but that doesn't necessarily have to be the case now. I honestly expect Ferrari to do well. The Red Bull Ring is a relatively fast circuit with a lot of fast corners. The Ferrari, with excellent downforce, can excel in that."
"What's also going to be a thing on this track is the many kerbs you use on the Red Bull Ring. The cars have become a lot stiffer and less flexible, so the kerbs in the races are often avoided. We've already had this year "We have seen several teams with reliability issues, which may have been a result of the curbs. We will no doubt be hearing a lot of onboard radios on Sunday from engineers urging their drivers to stay off the curbs, especially when exiting the corners."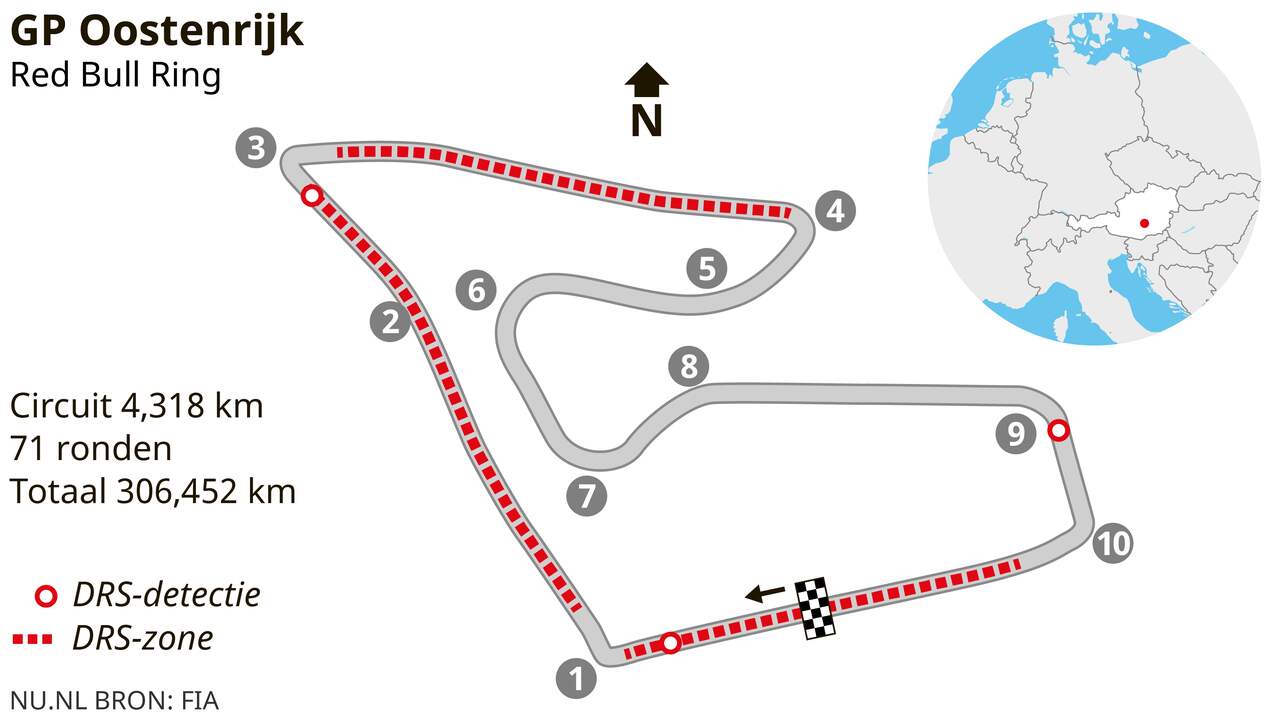 Lewis Hamilton participated well at Silverstone and even had a chance for victory. Has Mercedes finally fixed the leak?
"Mercedes has clearly made strides in two races this season. That was in Barcelona and that was at Silverstone this weekend. It's all about details and finesse when they bring updates. We've already mentioned it several times: the floor is like this" n significant importance. Whether you get the car to work depends entirely on that. It seems that they now have definitive control over the porpoising and can therefore actually take steps."
What do you expect from Mercedes this weekend?
"I wouldn't be surprised if they are back on track. If you look at pure speed, they are of course still a little short on Red Bull and Ferrari, but the difference is getting smaller. It was also striking at Silverstone that Hamilton was very good with his tyres. He could go on for a very long time on his first set of mediums."
"One of the problems with porpoising is that you have to drive higher, which automatically means more tire wear. Another sign that Mercedes has started the way up, as the tires were no longer a problem at Silverstone."
Austria GP Timetable
Friday 1:30 PM: First free practice Friday 5:00 PM: Qualifying Saturday 12:30 PM: Second free practice Saturday 4:30 PM: Sprint race Sunday 3:00 PM: Feature race
We are also going to see another sprint race this weekend. Does that still play into the hands of certain teams?
"In view of the short training time, teams will have to be there immediately. We have seen in recent races that Red Bull has no problems with that. Nor does Ferrari, by the way. That sounds a bit boring, but that's the way the ratios are at the moment."
What do you think of the sprint weekend set-up?
"I like it, it's a good addition. It's fantastic for the fans, because on Friday it's about something straight away. And they get to see an extra race, which of course is always good."
"On top of that, the teams cannot afford to skip practice, as happened on Friday at Silverstone due to the rain. If something like that happened in Spielberg now, they would have to drive, because otherwise they wouldn't have more time to find the right setup for qualifying."
---