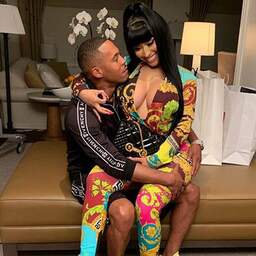 Nicki Minaj's husband must stay at the couple's home in the US state of California for the next 12 months. Kenneth Perry has been sentenced to house arrest for not reporting himself as a sex offender.
Perry was sentenced to four years in prison in New York after he raped a woman in 1994. When he moved to California, he should have turned himself in to the state as a sex offender, but he never did.
TMZ reports that the judge has sentenced him to three years house arrest, three years probation and a fine of 55,000 dollars (about 54,000 euros).
The US Public Prosecution Service had demanded a prison sentence against Perry, because his home is equipped with all kinds of luxuries.
---