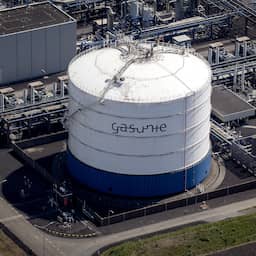 Gasunie has concluded two contracts for the supply of liquefied natural gas (LNG). This will provide more certainty about the supply of energy, now that gas supplies from Russia have come under pressure. The contracts have been signed with CEZ and Shell Western LNG, which will supply 7 billion cubic meters of gas via Eemshaven in Groningen.
To prevent us from running out of energy next winter, the cabinet wants to import extra LNG. This reduces our dependence on Russian gas, the supply of which has been under pressure since the Russian invasion of Ukraine.
In order to be able to import more liquefied natural gas, a new terminal is being built in Eemshaven, among other things, by means of two floating platforms. Each year, 8 billion cubic meters of LNG will become available via the two platforms.
From now on, Shell and CEZ will supply 7 of those 8 billion cubic meters. A supplier is still being sought for the other 1 billion cubic meters, Gasunie reports, which is the manager of the new terminal in the port of Groningen.
In addition to the new terminal in Groningen, work is underway in Rotterdam on the expansion of an existing LNG terminal. With both projects together, the Netherlands can import twice as much LNG as before.
---