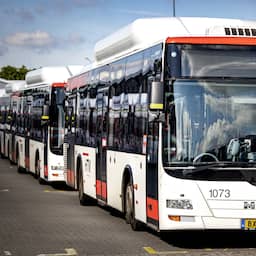 In the collective labor agreement agreements made last month, the salary increase amounted to 3.8 percent. The average wage increase over the first half of this year is therefore 3.1 percent. That has not happened in more than twenty years, employers' organization AWVN reports to NU.nl based on preliminary figures.
The 3.8 percent of June relates to 17 collective labor agreements for 660,000 employees. "In May we finally arrived at 3.6 percent. So the agreements for June are again at a higher level, which we have not seen for a really long time," says a spokesperson for AWVN.
There may even be wage increases of 4 percent. "We are going towards that 4 percent. But whether we are going to achieve that? That would be very high historically."
The increase is related to the call for more wages due to the sharp rise in prices and staff shortages.
"It is unthinkable that the wage increase will compensate for the price increases," said the AWVN spokesperson. "That pain is divided among three parties: the employers, the employees and the government."
Since the beginning of 2021, wages in the collective labor agreement have been rising slightly. Since the early spring of this year they have been going up very fast. In May, after correction of the provisional figures, the increase was 3.6 percent.
---