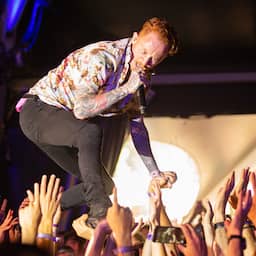 The well-attended Down the Rabbit Hole festival had to contend with several last-minute cancellations last weekend, partly due to corona infections. A performance is often canceled at the last minute, but corona has increased that chance. What happens if an artist is unable to give an acte de presence at a festival just before the planned performance?
They were probably really looking forward to it: the music duo Sleaford Mods were allowed to open one of the stages at Down the Rabbit Hole last Friday. Unfortunately, their performance was canceled and the honor went to Personal Trainer.
And so there were a number of last-minute changes in the festival's programming last weekend. There were several corona infections in the crew of singer-songwriter Clairo and Kae Tempest and the Maribou State DJ set was also canceled on Friday.
But there were no holes in the programming. Son Mieux was featured instead of Clairo and David Vunk played a set on stage instead of Maribou State.
Vunk was already programmed, but therefore played an extra set, Bente Bollman of MOJO explains to NU.nl. Son Mieux did not yet have a place in the festival's programming, but was booked à la minute. "It depends on when the performance is canceled and what you can still do. In this case it was really at the last minute, so the options are more limited."
The bookers of Down the Rabbit Hole immediately dived into the tour plans of bands and artists to see who was still available. "It is a matter of calling and seeing if everyone can do it, including the crew and technology. We switch very quickly thanks to our large network and we are pleased that this has worked out well. It can also happen that it is not possible and that there's a hole in the block diagram."
'Artists can't sit on the reserve bench'
Due to corona, the chance has increased that a performance can no longer take place. Fortunately, festivals can take place again, but of course nobody is allowed to be infected on stage. That is why the organization considers who might be a good replacement act.
They are only booked if there is actually a gap in the programming. "We cannot keep artists on a reserve bench, so we are not yet making concrete bookings. It is impossible to come up with a replacement for eighty acts."
---