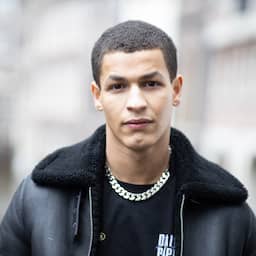 Bilal Wahib struggled with depression and burnout after the online incident with an underage boy from a year ago. The 23-year-old rapper and actor tells this on Tuesday in the hundredth episode of the podcast Rauw by Ruud de Wild.
He constantly refers to the incident in which he asked an underage boy to show his genitals, as "the mistake".
"Back then I was on the edge of depression, but also on the edge of burnout," he says. After the incident in March last year, the actor and rapper had a difficult period in which he was canceled by many parties.
He has since maneuvered himself back into the spotlight. Wahib recently released new music and will be touring soon.
"My mom didn't realize how famous I was until I went all wrong," Wahib said. "It was only then that she saw me all over the media. And she thought: what the fuck is this. I have to punish him now, not all of you."
At first, Wahib was unable to comfort his mother, with whom he is very close. She has now forgiven him. "Things are going well now," he says.
OM dismissed the case
Wahib also looks back at the case that was dropped by the Public Prosecution Service. Violations had been proven, but it was a misplaced joke that got out of hand, the Public Prosecution Service ruled. "The judge said to me: it is punishable, but we are going to dismiss because you have already had your criminal case."
To some extent Wahib himself found it strange that he had to go through the dust before the whole world. "I had to be with the family and with the child. But that had already happened, I had already done that. It also had to be on TV. I thought that was a bit strange. But that is the downside of being known."
The actor calls himself "a rascal who makes mistakes and has learned from them".
---