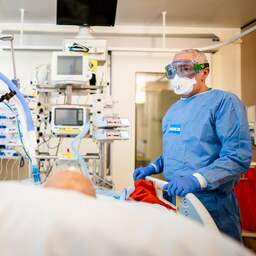 The Leiden University Medical Center (LUMC) has again introduced stricter corona measures. Due to the increasing number of infections in the country, the hospital is asking to wear a face mask again.
The rules are becoming stricter especially for visitors to patients who have been admitted to a nursing ward. To prevent infections of vulnerable patients, they are asked to always wear a mouth cap. It is also requested to come with as few people as possible.
Little will change for patients. They are still not allowed to bring a companion to an appointment. Only minors are allowed to. Hands are not shaken and the patient may be asked to wear a mask during treatment. Care employees also wear a mouth cap within 1.5 meters.
The LUMC is the only hospital in the Leiden region to take these extra measures. The Alrijne Hospital in Leiden and Leiderdorp has not yet changed its policy.
---