Lewis Hamilton and team principal Toto Wolff are happy that Mercedes again competed for the podium places at the Grand Prix of Great Britain on Sunday. The Briton finished third at his home race at Silverstone after an exciting battle.
"I am very grateful that I was able to compete in the front, because that was a while ago," said the seven-time world champion at the press conference afterwards. "We are now making real progress with the Mercedes, the car shows that it has potential."
More than 140,000 fans were able to enjoy a battle for the podium between Charles Leclerc, Sergio Pérez and Hamilton in the final laps of the race. "It reminded me of my karting days," said Hamilton, 37. "The fact that we were so close together lap after lap and were able to overtake is Formula 1 at its best."
With third place Hamilton, who is sixth in the World Cup standings, took the podium for the third time this season. It was also the tenth time in a row that he took a podium place at his home race. Ferrari driver Carlos Sainz took the win, Sergio Pérez eventually finished second in his Red Bull. "I thought I might still have a chance to win," said Hamilton. "But the holes were a bit too big and our pit stops were not flawless."
Lewis could have won the race
The Grand Prix at Silverstone was halted for a long time after a serious crash by Alfa Romeo driver Zhou Guanyu. "We lost our momentum after the restart," Mercedes team principal Toto Wolff told Sky Sports. "But we had almost no problems with porpoising (bounce – ed.), so that's promising."
Wolff, who is happy with the progress of the car, still thinks there could have been more for Mercedes. "Lewis could have won the race if there hadn't been a safety car, which would have been fantastic for him," he said. "But in the end it is encouraging that we have a car again that can compete for the podium."
Max Verstappen finished seventh. The Dutchman had problems with his car, which prevented him from participating for the win. With 181 points he remains the leader in the world championship, he is 34 points ahead of his teammate Pérez, who is second.
The next race on the calendar is Austria. The first free practice is scheduled for Friday at 1.30 pm. The race on Sunday starts at 3 p.m.
Hamilton took his tenth podium in a row at his home race.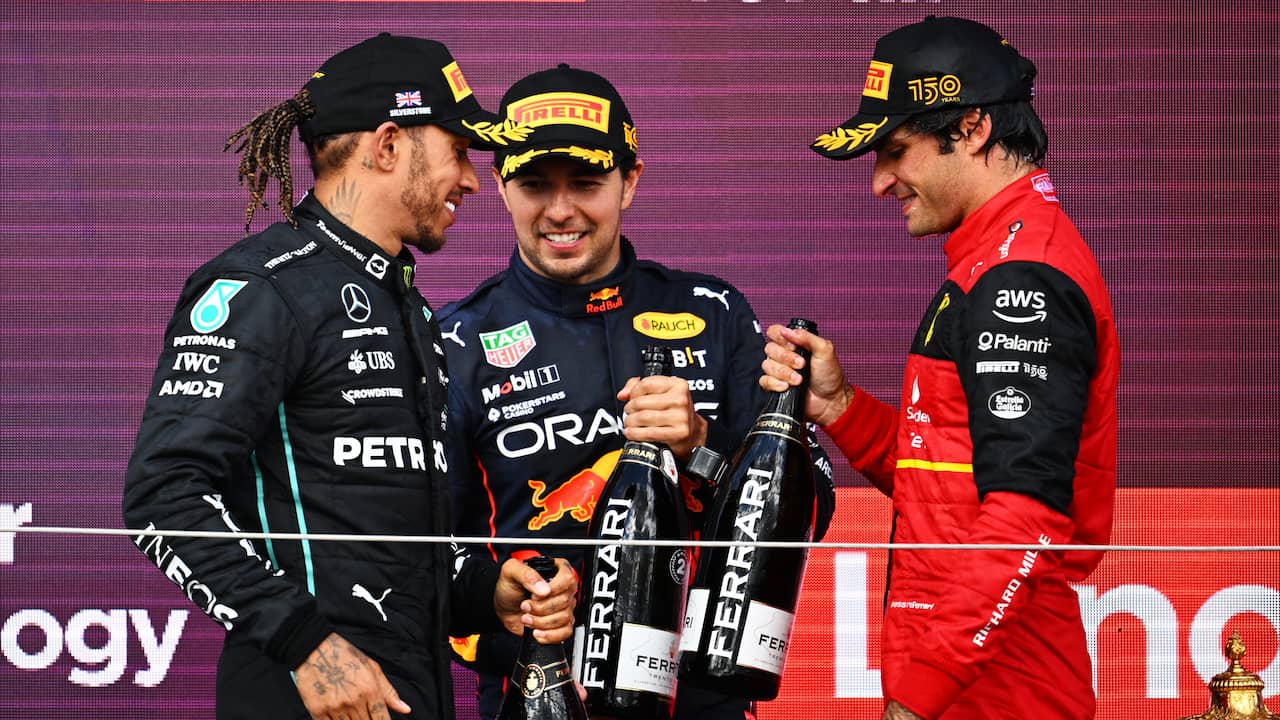 Hamilton took his tenth podium in a row at his home race.
Photo: Getty Images
---