The farmers' protests are getting more and more grim, but a large part of the Dutch farmers are staying at home. Such as dairy farmer Niels Wassenaar from Leusden. "You can't solve it by force."
This article comes from the AD Every day a selection of the best articles from the newspapers and magazines is published on NU.nl. You can read more about that here.
When dairy farmer Niels Wassenaar (50) enters his barn at around half past five, cow 0563 is impatiently waiting to be milked, just like every day. On this farm in Leusden, everything runs at a fixed rhythm. Wassenaar's father gets the cows off the land, while he sets up the milking machines and the black Labrador Charlie plays with the water hose. "It's that you're here now, but otherwise I'd turn on the radio really loud and I'd be singing along."
Other Dutch farmers send their tractors back onto the highway, but Wassenaar remains in the milking pit. "When I'm busy here, I can put it all away for a while," he says. But he is concerned, as so many farmers do. About his own company, the future and about the escalations of the last few weeks. " You can't solve it with violence."
Farmers' actions against the nitrogen measures have become increasingly grim since the major protest in Stroe. Arson, roadblocks with tractors and MPs who stay at home for security reasons. The images of farmers driving through a police blockade near the home of nitrogen minister Christianne van der Wal were especially impressive. That same evening, farmers in Stroe hit a police van with big hammers and punctured police car tires. And who knows what will happen today, calls will be made among farmers to shut down Schiphol.
Fotp: Marlies Wessels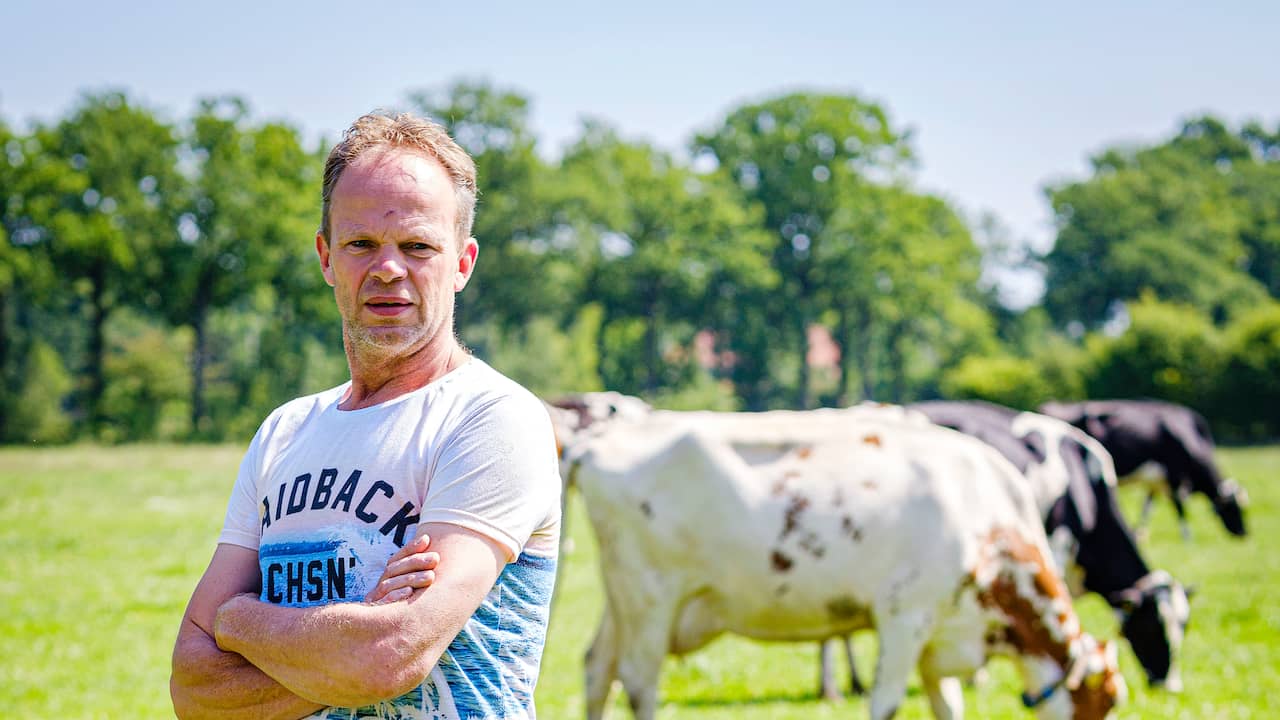 Fotp: Marlies Wessels
Farmers' organisations, politicians and major animal feed companies have expressed their disapproval of the protests, and public outcry has been widespread. "These are rioters and sensation seekers. It's like war, I have a knot in my stomach," says Erwin Wunnekink, foreman dairy farming at LTO Nederland. "I am deeply ashamed of what is happening now. When I see those young faces, I wonder how many actually have a farm."
Future
Wassenaar also disapproves of violence. But what should he say to his eighteen-year-old son Nick who asks if he can take the tractor with him to take action? "Ever since he was able to walk, he shouts that he wants to become a farmer. He has always walked among the cows, fed the animals, wants to be a farmer all his life. He is now doing an internship in Friesland, later wants to take over the farm. And now it seems his whole future to be taken from above, just like that. How are you supposed to deal with that?"
Before he starts milking his cows, Wassenaar sits with a glass of water on a picnic table in his yard. He points to the woods, about 100 meters away. It is about the vulnerable nature of the Dutch nature network. At best, he has to reduce nitrogen by 60 percent, at worst by 95 percent. "Then you just have to stop."
Photo: Marlies Wessels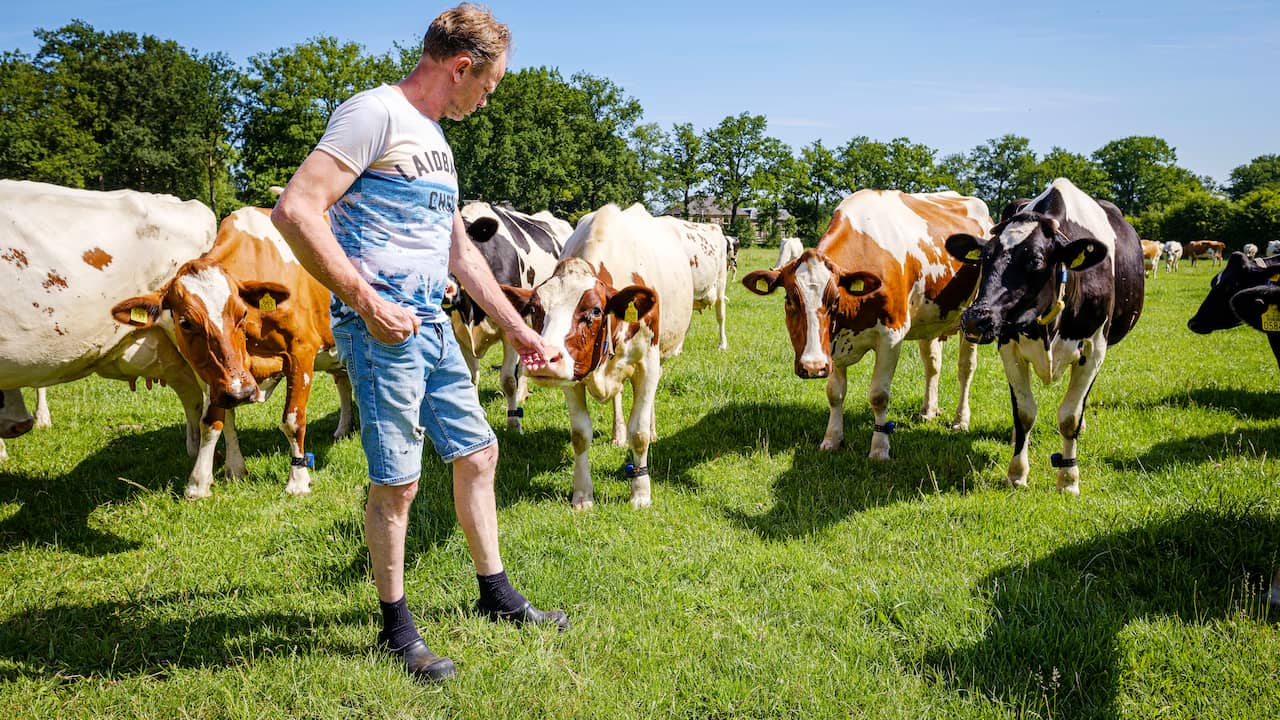 Photo: Marlies Wessels
He makes a grand gesture over his yard with sustainable young stock that he had built for 2.5 tons, so he thought he could last for years. He points to his pastures, the cows waiting to be milked, the cute shed, his frail father who comes every day to help. "This here is our life. In The Hague they have no idea what it means to us. I took over this company from my father, and he from his father. We have always had the same goal: to do our best for healthy food. And then this is the appreciation, it feels like a beating."
distraught
He is concerned about the escalations of the last few days. He speaks to farmers who are distraught. "There are now so many farmers walking around with hatred and anger. That is because of the way it has been explained to us. Suddenly being told from above that you are done with it. Some farmers are left at home with their misery."
It is a fear that more and more farmers are expressing that their colleagues suffer psychologically from the events. In Trouw, professor of nitrogen problems Jan Willem Erisman called on farmers to offer farmers psychological support in addition to financial and technical support: "That is lacking, while emotions are running high."
That is why Wassenaar chooses his words carefully. "I don't want to condemn individual actions because I understand the desperation that lies behind it. I don't think we should cause damage or visit people at home. We can also demolish the whole of The Hague, but then we will lose the citizens."
He is afraid of really big accidents, for example on the highway. He then thinks about his son. "Suppose they enter the A28 here and cause an accident. Then you are uninsured and our company is finished. And what if someone becomes disabled: how much damage do you cause in such a family?"
The soul of the countryside
The way of protesting has now ensured that the discussion is mainly about the violence of the farmers and not about the precarious situation in which they find themselves. "We have to ensure that the citizens stay behind us, we need that massiveness. I can't imagine that Leusden really wants all this. At the weekend people come cycling and running in the countryside. Nature has to be maintained in order to be preserved. "As an agricultural sector, we also do that on our agricultural lands. If you remove the farmers, you take the soul from the countryside."
In addition to being a farmer, Wassenaar is also active in municipal politics, with the VVD. In the council chamber and the provincial government, he tries to change the government's mind. "We have to restore nature. And we can reduce a lot: in industry, in aviation on the roads and also in the agricultural sector. Together we can fix it, but not with a dictate from The Hague."
He refuses to accept that the plans go ahead this way, and until then he tries to work the town and county. That's his way of dealing with it. Cow 0563 is waiting and the radio will turn on shortly. The gate opens and the cows walk to the milking machine. "Come on, ladies."
---