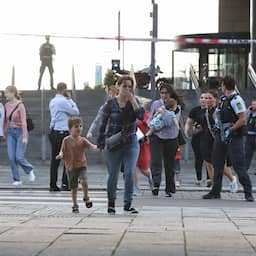 Several people were killed in a shooting at a shopping center in the Danish capital Copenhagen on Sunday evening, police said. One person has been arrested. It is most likely the shooter, a 22-year-old Danish man. According to the police, the suspect probably acted alone.
The police do not rule out the possibility that it is a terrorist act. Police commander Soren Thomassen was unable to share an exact number of victims at a press moment.
The shooting took place in Field's shopping center. It is one of the largest shopping centers in Denmark and is located between the center and the airport of the capital.
Local media report that panic broke out when the shots were heard. A large crowd of people would have run outside afterwards.
On social media, users write that the shooter would have used a semi-automatic rifle. Those reports have not been confirmed by local authorities.
Near that shopping center is also the Royal Arena, where a sold-out concert by British singer Harry Styles was scheduled later in the day. That concert was canceled later in the evening. People who were already present in the Royal Arena can leave the part of the city where the shopping center and arena are via the metro, writes the Danish Police† The metro line used for this purpose is closed to other travelers.
The police are calling on witnesses via Twitter to come forward and advise people who are still in the shopping center to wait for officers. Mayor Sophie Hæstorp Andersen speaks of a "serious incident".
---