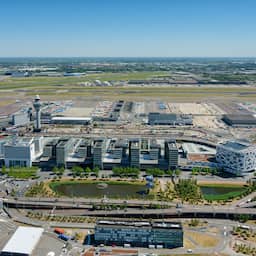 Travelers who depart from Schiphol on a KLM flight on Monday are advised not to come to the airport by car. According to the airline, it is possible that demonstrators may block the roads to and from Schiphol.
KLM reports this on its own website. The farmers' blockades could have serious consequences for the accessibility of the airport, the airline thinks: "We strongly advise against coming to Schiphol by car. If possible, use public transport."
According to the airline, the protests may also affect flight schedules. "Your flight can be disrupted if you travel to, from or via Schiphol," says KLM.
---