To not miss any African news, subscribe to the World Africa newsletter from this link. Every Saturday at 6 a.m., find a week of news and debates covered by the editorial staff of Le Monde Afrique.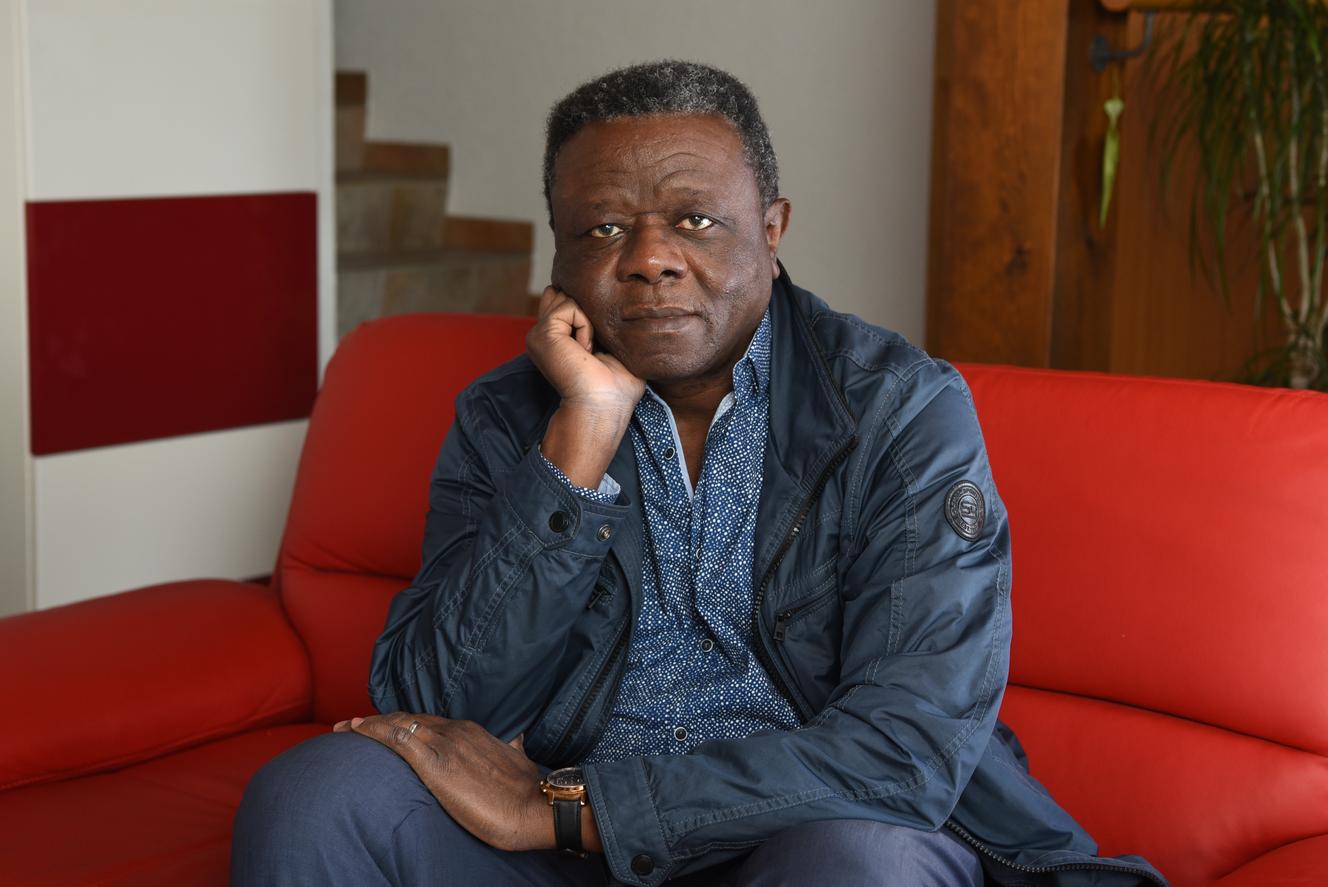 Chadian writer Nétonon Noël Ndjékéry. JOAO CARDOSO
Every Sunday in the summer, Le Monde Afrique asks a writer from the continent which works have marked him the most. This week, the question is put to the Chadian Nétonon Noël Ndjékéry*. Author of five novels, he has also published short stories, a storybook, and in 2017 received the Grand National Literary Prize of Chad for all of his work.
Discourse on Colonialism, by Aimé Césaire
For its political dimension. "This is the book that opened my consciousness to politics, the year I was 12 years old. I had already read Cahier d'un retour au pays natal around the age of 10, but I was too young, I hadn't understood much. It was my older brother, who was five years older, who gave me Discours sur le colonialisme. There, suddenly, the world in which I lived settled down, I understood what was happening. My family lived in Moundou, in southern Chad, in a military garrison which, long after independence, was still controlled by the French army. There was on one side the African part, a large village inhabited by ex-"Senegalese riflemen" – including my father – and on the other the beautiful neighborhoods, where the Europeans lived – mostly white French people – , even those who were much lower in rank than my father. Aimé Césaire's book opened my eyes to this situation, insofar as it recounts the clash between Europe and Africa. In reality, rapacious captains of industry have landed to conquer Africa, not to meet it. The opposing forces were totally unbalanced and the confrontation took place to the detriment of the Africans. In the garrison where I lived, we could see this imbalance. There was a separation between the different groups. »
Read also: Article reserved for our subscribers "There is no rainbow in paradise", by Nétonon Noël Ndjékéry: an island of memory on Lake Chad
The Suns of Independence, by Ahmadou Kourouma
For his tragic humor. "I must have been around 18 when I read it. This novel has taken my political consciousness even further, because it is post-independence disenchantment that is staged. I also recognized myself in the images, the way of speaking, this way of saying things through metaphors, which is really specific to sub-Saharan languages. With a lot of tragedy, but also a lot of humor, which made it possible to pass the pill. The book is told in the manner of griots – in Chad, they are the "gosstar" – and Kourouma himself becomes a griot. He knows that a good story should make people both laugh and cry; and if she can make you cry with laughter, that's even better. »
Chronicle of a Death Foretold, by Gabriel Garcia Marquez
For its formal structure. "It is not the story but its construction that is, from my point of view, a masterpiece. I like everything that Gabriel Garcia Marquez wrote, especially One Hundred Years of Solitude, which influenced me a lot for the writing of my first novel. But my preference goes all the same to Chronicle of a death announced, which I really consider as a lesson of construction as regards writing. Marquez sets up a very fine mechanism, which takes the reader from the first to the last page. However, we know the outcome of the story from the start since we witness the assassination of the main character from the outset. Despite this, we do not let go of the book, because we want to follow the unfolding of the plot and the sequence of events, as if on the water from a boat drifting on a river. I find that extraordinary. »
Read also Article reserved for our subscribers "Allah is not obliged", by Ahmadou Kourouma, Africa of child soldiers
Essay on the Inequality of Human Races, by Arthur de Gobineau
Because it is appalling. "I hated this book because of its subject matter, of course, since it is a racist attempt to classify and prioritize humans. Time has made the ideas he defended obsolete, but we learn a lot about the Western constructions which, since the 18th century, have structured racism and which will find their most striking expression with the Shoah during the Second World War. The book is absolutely horrible in its subject and paradoxically successful in its literary formulation, because the author writes in a perfectly mastered language, but this text conveys enormous archaisms which, in the end, almost make people laugh today. It is an appalling work, carrying a total inhumanity. »
*Last book published: There is no rainbow in heaven, ed. Hélice Hélas, 376 pages, 20 euros, digital 11 euros.
---