The successful qualifying for the British Grand Prix gives Nicholas Latifi a confidence boost. The Canadian was one of the big surprises on Saturday by making it to the third session for the first time this season.
"It's not necessarily a relief for me, but it's really good for my confidence. I mean, I've already loved going into Q2 and Q3 is definitely more than we thought was possible," said Latifi after the soaking wet qualifying.
There has been plenty of speculation about Latifi's position at Williams in recent weeks. In the World Cup standings, he is at the bottom with zero points, while teammate Alexander Albon performs better. Albon was faster than his teammate in almost all qualifiers and also scored points in Australia and Miami.
"I think the team has done a great job in particular," 27-year-old Latifi humiliated after finishing tenth in Q3. "It was crucial to be in the right place at the right time. They made sure of that."
Nicholas Latifi surprised in the soaking wet qualifying.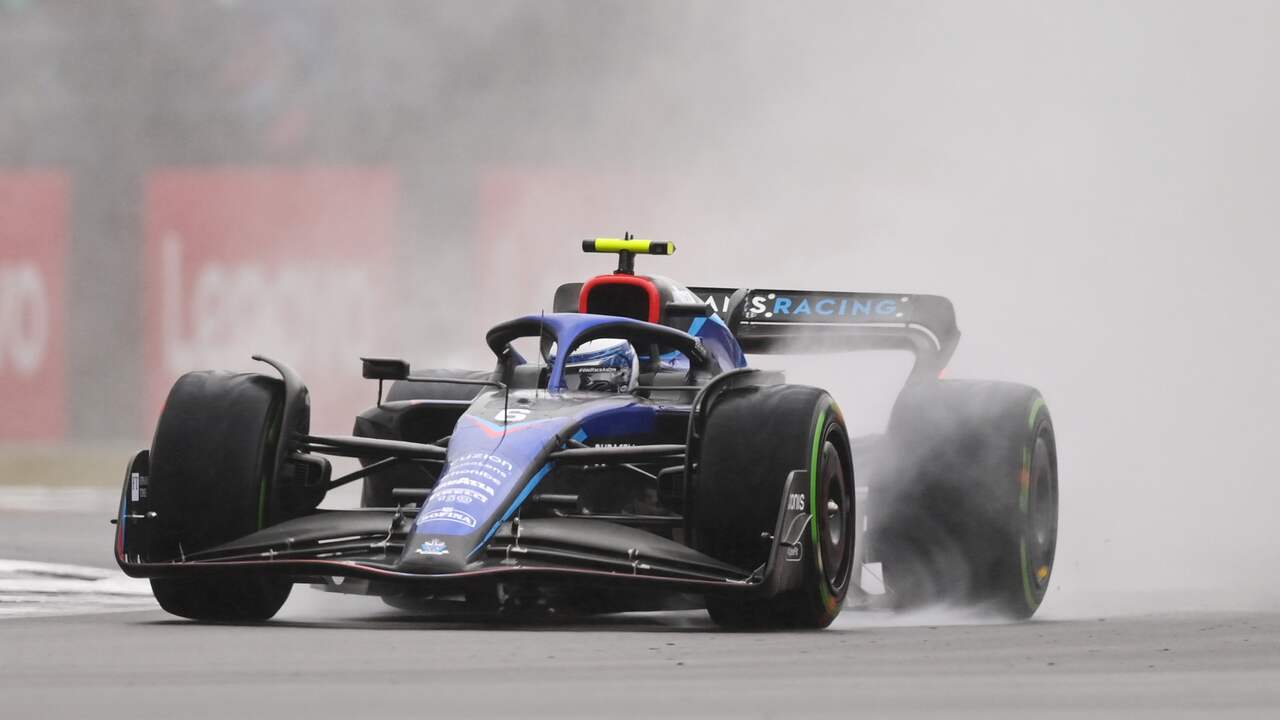 Nicholas Latifi surprised in the soaking wet qualifying.
Photo: Getty Images
'Doesn't look hopeful'
It was striking that Latifi outperformed Albon at Silverstone. In Great Britain, Albon is driving with updates to the car for the first time, while Latifi is still driving with the old package due to Williams' small budget.
"Whether I can surprise again on Sunday? My car is clearly not the tenth car in terms of speed," said Latifi. "There are much faster cars behind me that I normally can't compete with. That doesn't look hopeful, but anything can happen."
The Grand Prix of Great Britain starts on Sunday at 4 p.m. (Dutch time). Unlike Saturday, it will probably remain dry during the race, which Max Verstappen starts from second position. Carlos Sainz starts from pole.
---