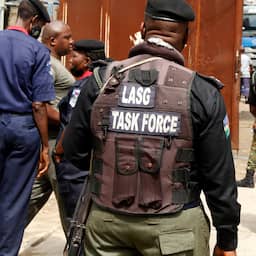 Nigerian police have rescued 77 adults and children from a church in Ondo, southwest of the country. That reports the BBC Sunday. Some believers have been holed up there for months after a church leader said in April that the return of Jesus Christ would be delayed until September.
Police raided the church on the instructions of the mother of several children. He had reported them missing and suspected that they were in the church.
In the aftermath of the liberation, the pastors of the congregation were arrested. Police are investigating whether there has been a mass kidnapping. It is not known what the condition of the 77 liberated churchgoers is.
According to the first information available to the police, one of the pastors had told churchgoers that Jesus Christ would show himself to them in April. Then he told them that the moment would have been postponed until September.
The return of Jesus (also called parousia) refers to the promise of Jesus that after his resurrection – which is celebrated as Easter – he will return on the Day of Judgment. Second Coming is a concept in both Christianity and Islam.
---