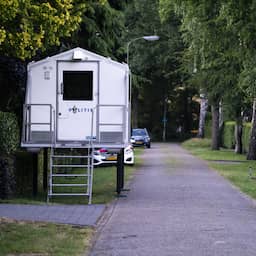 The police arrested a 23-year-old man from Bathmen and a 46-year-old man from Holten on Friday. They are suspected of public violence at the home of nitrogen minister Christianne van der Wal on Tuesday evening. Both men turned themselves in to the police after they distributed images of a number of suspects of farmers' protests – as yet unrecognizable.
The police are now looking for nine more people who were involved in the riot in front of the minister's house. The police plan to put images of those rioters online next Wednesday if they do not come forward.
On Tuesday evening, demonstrations by farmers in various parts of the country spiraled out of control and led to violence. At Van der Wal's house, protesting farmers broke through a police barrier. The minister was not at home at the time, but her family was. The riots at the home of the minister have been widely condemned. It wasn't the first time angry peasants reported to her home.
The police and the Public Prosecution Service take the matter very seriously because of the social unrest and the threat posed by the actions in Hierden.
---