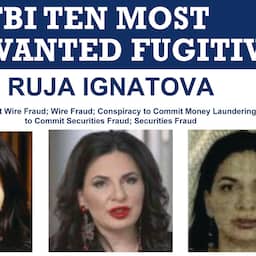 The FBI has placed Bulgarian Ruja Ignatova on its list of the ten most wanted criminals. Ignatova is known as the 'missing crypto queen'. She is said to have stolen more than 4 billion dollars (3.8 billion euros) from victims who invested in her fake digital currency.
The FBI suspects that Ignatova has changed her appearance and is traveling with armed bodyguards. The golden tip that leads to her arrest is worth a $100,000 reward.
Ignatova founded the company OneCoin in 2014. Fortune seekers who invested money in the digital currency received a reward if they managed to sell the currency to other investors, writes BBC News† But the cryptocurrency had no value, according to the FBI.
In the United States, an arrest warrant was already issued in 2017 for Ignatova. She is accused of, among other things, fraud and money laundering. The woman has been on the run since 2017.
Ignatova is the only woman on the FBI's ten most wanted criminals list. It's only the eleventh time a woman has been on the list.
---