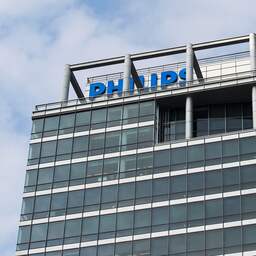 UMC Utrecht holds electronics company Philips liable for all damage and consequences of problems with the respirators that the company supplies. A hospital spokesperson said this. It would concern about 1250 devices that could possibly have defects.
More than a year ago, on June 14, 2021, Philips announced in a safety notice that different types of apnea and ventilators could potentially pose a health risk. The devices contain sound-damping foam that can crumble and from which toxic gases can be released.
According to the American health care regulator FDA, there are about fifteen million devices worldwide that may be defective. "About 3 percent of this concerns ventilators," says Michael Gaytant of the Center for Home Respiration (CTB) in UMC Utrecht. "The rest is mainly apnea equipment. The home ventilator patients depend on those machines and are therefore vulnerable."
Philips thinks it needs to replace or repair 5.5 million devices.
letter
On 1 July 2021, the UMC Utrecht wrote a letter to Philips and the two parties entered into discussions. However, concrete action was not taken. "We ask Philips every time when they come to change the machines, but we have been kept on a lead for a long time," says Gaytant.
Also, there would not be enough advice, information and instruction from the electronics giant to avoid health risks for patients. "The inspectorate knocked on our door asking if we could make a risk assessment, but we couldn't because we didn't receive any information from Philips," Gaytant said.
Soon afterwards, the UMC Utrecht held Philips liable for any costs that might follow from the machines. This includes labor hours, costs for corrective measures and damage to the health of patients.
---