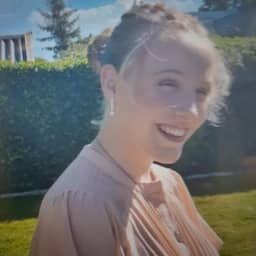 Thirteen-year-old Marley, who has been missing since this morning, was seen this afternoon with a man who was riding an electric bicycle. This is reported by the police.
The man was wearing a black Australian brand shirt, blue shorts with "striking orange strings" and was riding a black e-bike, according to the police description. The bicycle also had a striking green saddle cover.
It was previously known that Marley was last seen around 9:00 am at her school in Lelystad. She left there on a bicycle with a black crate in front.
The police sent an amber alert earlier today, because they are very concerned about the girl's disappearance. Marley also went missing at the end of 2019, even then an amber alert was sent. Then she was found after an hour. Her father was arrested after he took her.
Even now, the police take into account that her father is involved in the disappearance. It is one of the possible scenarios, the police said.
Marley has a white skin and is 1.68 meters tall. The girl is wearing a long blue dress with brown flowers and her hair is in a ponytail. She has an orange-pink bag and a black bicycle with a crate on it.
---