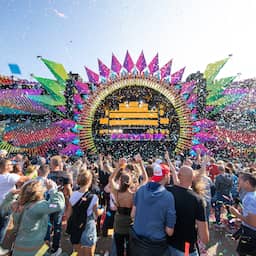 The suspect of so-called 'needle spiking' at the festival The Hague Outdoor had a needle with him with substances that occur in cocaine, heroin and other cutting agents. The Public Prosecution Service reported this on Thursday. The 31-year-old man without a permanent home or residence was arrested at the festival, because he is said to have pricked several women with the needle.
A hypodermic needle with 'remains of a substance' was found at the festival on Saturday, June 18. The needle was later examined by the Netherlands Forensic Institute (NFI). "That substance has now been investigated, it concerned substances that occur in cocaine, heroin and adulterants," said the Public Prosecution Service. As far as is known, three women have filed a complaint against the man.
The victims of the possible 'needle spiking' have now been informed about this and referred them to the right care providers. The Public Prosecution Service previously reported that the women did not lose consciousness. The suspect appeared in court today. It was decided by the council chamber that he will remain in pre-trial detention for 30 days longer. A court hearing is scheduled for July 19, where the case against the suspect will be heard.
In no time
Security guard Rendel van den Heuvel did not hesitate for a moment when he heard the stories at the festival through alarmed colleagues and immediately sent different teams into the festival tent. "Everyone pointed to the same person. We started a manhunt, we had him in no time," the owner of Special Security Group (SSG) told this site earlier.
His security officers searched the man and actually found an empty hypodermic needle. The man was subsequently handed over to the police. Immediately after the festival, one woman reported the stabbing in her body to the police.
But the security guards heard from various witnesses that there were several cases. "The man said he had diabetes and needed the needle for that," said Van den Heuvel. "The investigation is of course still ongoing, but this seemed to me to be a very weak defense."
As head of a security company, he was aware of the phenomenon of 'needle spiking' in advance. "At a beach festival in Hoek van Holland, we also received a report in May of someone who might have been stung. The person had become unwell and had felt something, but had not seen a suspect. It makes it very difficult to tell."
When Van den Heuvel received a similar report at the festival in The Hague, he sent all teams into the festival tent. "I wanted to find as much evidence as possible against this man. In no time we had found several witnesses and one victim."
Stories more often
In recent months there have been more stories about so-called 'needle spiking', for example during festivals and going out. Victims are secretly pricked with a hypodermic needle with an anesthetic substance in it, after which they become unwell. That would have already happened in Kaatsheuvel, Amsterdam. Alkmaar, Doetinchem and Borger in Drenthe. More and more warnings are issued against it, in Groningen a hotline has even been set up.
But whether that 'pricking' really happens is difficult to demonstrate, because there is (almost) always a lack of evidence. Security guard Van den Heuvel is pleased that evidence of the injection may have been found this time. "We hear about these kinds of incidents much more often, but nine times out of ten we find no evidence. We are really done with this. These are very bad things, also because we do not know at all what he injects."
Last month, Minister Dilan Yesilgöz of Justice called in a parliamentary debate on the phenomenon of alleged victims to always report the crime. Police say people who believe they have been drugged should seek medical attention as soon as possible. The Trimbos Institute also recommends collecting your own urine quickly. Drugs disappear from the body over time and so there is a greater chance that traces of them will be found.
---