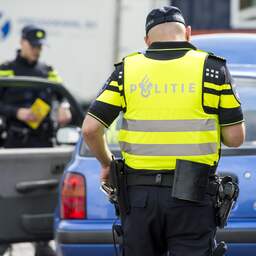 Tbs'er Luciano D., who previously escaped from a TBS clinic in Nijmegen, has been arrested. The Public Prosecution Service (OM) has just reported this. Sherwin W., who also escaped, is still on the run.
The 24-year-old D. was arrested around 6.15 pm on the A12 near The Hague. A police helicopter was also used during the arrest.
The Pompe Foundation responsible for the clinic concluded that the two received help from outside. For example, a hole had been cut in the fences around the forensic psychiatric clinic with equipment and a car was ready to transport the TBS people.
The police were very concerned about the escape of the TBS'ers. The 24-year-old Luciano D. was previously convicted of an armed robbery. He was the youngest suspect ever on the National Investigation List. The second escaped tbs'er, Sherwin W., was incarcerated for a double extortion and armed robbery, in which he shot a 48-year-old man.
The grounds of the forensic psychiatric center are extensive and are partly located in a wooded area. The clinic has alarm systems, fences and locks, according to the Pompe Foundation.
Risks in the buildings and on the site are regularly investigated. According to the Pompe Foundation, it is customary for an inspection investigation to follow after an escape. It was not the first time that patients in Nijmegen escaped. After the last escape in 2019, additional security measures have been taken.
---